Channel 9's 60 Minutes on Sunday night has sparked a furore in the packaging and waste management industry. PKN spoke to key stakeholders in a bid to bring balance to the conversation.
On 14 April, current affairs programme 60 Minutes broadcast what it positioned as an exposé on Australia's packaging recycling industry. The show laid bare some of the major issues the recycling industry faces, but it has elicited a backlash from the packaging and recycling industry.
That the country's recycling industry is facing enormous challenges – arguably in some cases of crisis proportions – exacerbated since the China Ban 12 months ago, is not in question. That we, like the rest of the world, face a plastics packaging waste problem is also not in question. But to broadly label the packaging recycling industry a "scam" and a "national shame" and sensationalise the issue without taking into account the extent to which the industry is addressing the challenges, is not only biased reporting, according to some industry players who contacted PKN, it is irresponsible.
Craig Wellman, CEO of Wellman Packaging, says it was "one of the worst examples of misrepresentation and lack of journalistic integrity that I have ever seen". 
Wellman feels what was lacking, among other things, was a holistic discussion about the entire issue from cradle, looking at the many innovations currently being employed and developed by industry to contribute to solving this global waste management problem.
"For example, take single-use PET water bottles, which are now almost half the weight they used to be and able to be produced from plant-based, renewable feedstocks. These bottles are highly efficient in moving bottled water to the consumer and after use provide a perfect (clean) input material for waste to energy reclaim systems. Energy that could be generated close to where the waste is collected, removing high economic and carbon cost of transporting it around the country for centralised sorting, but more importantly, eliminating landfill and making good use of what is a precious commodity," he says.
"Waste to energy is a key part of this debate and is continually overlooked as a dirty word. In this example, you are basically growing electricity and putting it where you need it," Wellman says.
While it's generally agreed that it's important to cast the spotlight on packaging waste, and in so doing spur positive action from industry, government and communities, concerns have been expressed that a widely broadcast show like this could potentially cause a negative shift in the community mindset about recycling, and undermine the significant strides Australia has made to date in inculcating a positive recycling culture.
Brooke Donnelly, CEO of the Australian Packaging Covenant Organisation (APCO) – which represents some 1500 organisations with a combined turnover of $360 billion – expressed her disappointment at the sensationalist tone of the programme, and said it's imperative that consumers keep recycling.
"Yes, the current system has huge challenges, but we are in a transition phase and work is progressing. The important thing is to do this transparently, and to keep the recycling effort – and all efforts at creating sustainable packaging solutions – consistent," Donnelly told PKN.
"APCO and affiliate organisations, companies and governments are working collaboratively, and as quickly as possible, to build our domestic capacity for reprocessing recycled material and find circular solutions with viable end-use markets for recycled materials," she said.
"Just yesterday, one of the country's biggest users of plastics, Coca-Cola Australia, has made a major announcement that it will increase significantly its use of recycled plastic bottles (read PKN's report on the Coca-Cola announcement here).
"There are so many other examples of positive projects that have been commercialised in the last short while," says Donnelly, citing the success of companies like Unilever, Pact, Campbell Arnott's and others in finding sustainable packaging solutions that are making a real and measurable difference to their environmental impact and to reducing the plastics waste problem.
Sustainability consultant Keith Chessell, who represents the Australian Institute of Packaging (AIP) at APCO, says: "The challenge is undoubtedly a huge one for Australia, as we begin the task of rebuilding our recycling and reprocessing industry, that was abandoned by many businesses because the economics indicated there was a better financial return to export waste rather that reprocess it locally. But the government, APCO and the industry are up to the challenge in reinvesting in equipment and facilities and the re-establishment of markets to provide a circular economy for our own packaging materials."
Adam Faulkner, CEO of Northern Adelaide Waste Management Authority Resource Recovery Centre (NAWMA) concurs.
"There are companies and organisations that have moved quickly post the China Ban, and are working to create a 'circular economy' industry," he says
"Much of our sector is doing the right thing, and looking to keep the valuable yellow-top bin resources onshore in Australia. We are creating jobs. We are creating a secondary industry. We are creating economic growth. All while transforming our sector. Recycling is real, and it works, so let's keep the hearts and minds of our communities intact and promote those doing positive things."
In contrast to the 60 Minutes show, ABC's news coverage on the subject has taken a different slant. ABC News does not skirt around the big issues. It notes that there is waste piling up in sorting centres, that we are still selling some of the waste to offshore markets, and that many councils, most recently in Victoria, have been forced to send waste material to landfill. But what the news broadcaster did do, was take a closer look at where recycling is working.
One such place is the NAWMA, where the facility is already directing about 80 per cent of its recycling to domestic remanufacturing.
Faulkner says that by 2020 NAWMA will be using 100 per cent of yellow-top bin content on Australia's shores.
ABC News's report also cites Recycled Plastics Australia GM Stephen Scherer, who says the company is successfully recycling a range of plastics, from personal care and industrial chemicals packaging for example, into a high grade plastic raw material. Recycled Plastics Australia is one of a only a few plants in the world that can sort, clean and remanufacture plastics all under one roof as a result of a $20 million investment.
Scherer told the ABC, however, that despite being able to produce a higher grade raw material at relatively lower cost, it's still hard to find a market as companies don't want to take the risk. He feels the government should play a bigger role.
"If Federal Government mandated the use of recycled plastic in packaging, the take-up would be massive," Scherer told ABC News. "The whole FMCG market would be 100 per cent recycled, it couldn't afford not to be."
POSITIVE ACTION
One of the messages from the 60 Minutes show was that there had been "no investment in infrastructure and no planning for plastic packaging recycling, which has led to the current crisis".
Mark Yates, director and founder of Repeat Plastics Australia (Replas) feels this allegation is somewhat unfounded.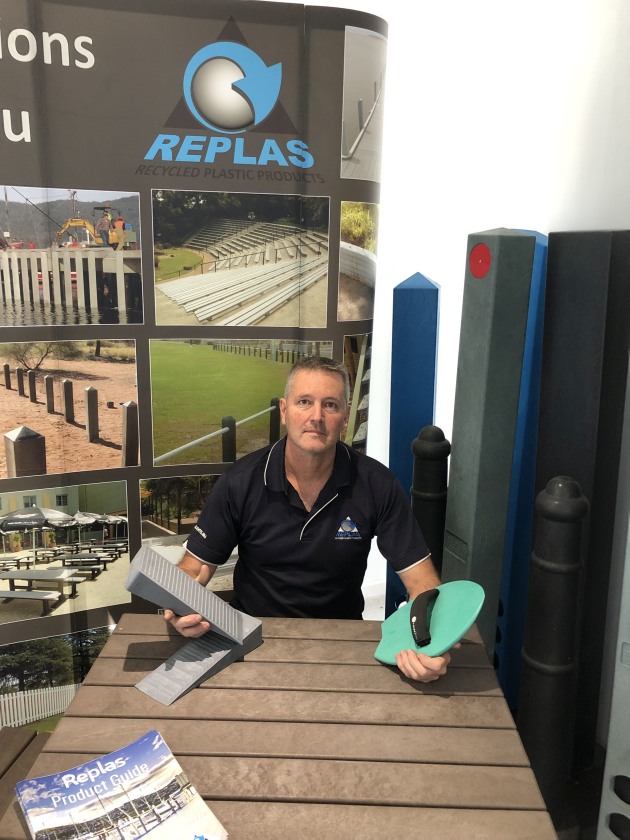 "I think that it was remiss of all involved not to heed the initial warnings that China sent out its Green Fence program way back in 2013 [but] I know of two plants in Australia worth tens of millions of dollars that have come online recently. As for Replas, we have undertaken over two million dollars' worth of upgrades to plant and equipment recently and we have a lot more to come.
"We have been heavily investing in equipment and doubling our processing capacity. Replas made a conscious decision a couple of years ago to target more kerbside based material for use in new products, and recently got our first line running on this material.
"Previously kerbside material just became too expensive for us to use because the Chinese were paying such a high price for it, so we had to move to lower grade material like the flexible plastics we pick up from Coles and Woolworths through the RED Group system."
Keith Chessell of the AIP agrees: "There have been some interesting and very positive actions undertaken to tackle the recycling dilemma. RED Group/Replas are just one collaborative that have been working with Coles & Woolworths providing a recycling outlet for soft plastics. There are 1830 REDcycle Drop Off Bins around Australia with over 93 per cent of the Australian population having access to a REDcycle bin for soft plastics. They are recovering over 550,000 pieces of soft plastic per day. Recovered material is used a feedstock for useful products such as benches and bollards, manufactured in Victoria by Replas."
RED Group has also been involved with Close the Loop, the Downer Group and Australian Recycling Company in trials with state and local government on five test asphalt road surface since May 2018. Downer has developed (after 15 years of research) a new type of asphalt called Reconophalt, which includes soft plastics and glass sand from crushed glass cullet.
Chessell says, "These five test roads used a total of 1.86 million plastic bags; 625,000 glass bottles; 42,200 toner cartridges and 410+ tonnes of used asphalt. The team indicates that the product is more expensive but it's going to last longer, with the road surface estimated to last 15 per cent longer than a regular asphalt road."
GOVERNMENT SUPPORT
While it's clear many players in the industry have been collaborating to find solutions with or without government funding, it would not be entirely fair to say government has not been supportive and driving the development of a National Waste Policy with clearly defined targets.
APCO's Brooke Donnelly says that Federal Government has done some "incredible work on the National Waste policy" giving Australia the best chance of adopting a national framework to implement the changes required.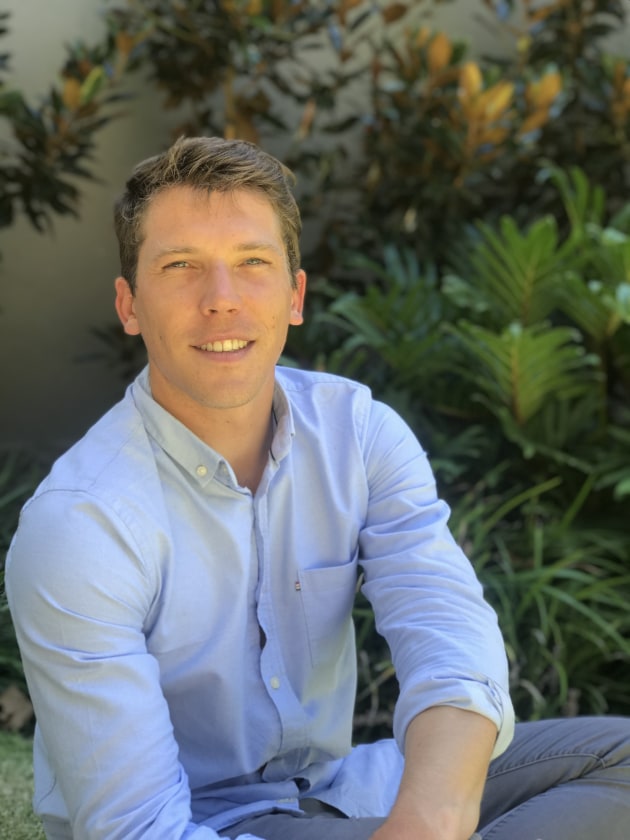 Weighing in on the issue of government support, Jean Bailliard, general manager of TerraCycle Australia and New Zealand says, "The New South Wales Government has invested $47 million to help industry respond to the China ban and to fund Australia's largest waste and recycling program – Waste Less, Recycle More. Victoria also provided $13 million to councils to help fund recycling with an additional $24 million from the government to improve processes.
"The Australian Government has also committed to the 2025 Packaging Waste Targets to make all of Australia's packaging reusable, recyclable or compostable by 2025 or earlier. The question should not be has the government invested in and planned for a better future of recycling, rather, we should be asking have they done it early and invested enough?"
Director of environmental lobby group Boomerang Alliance, Jeff Angel, believes the government should be investing more, and in the lead up to our federal election in May, has called on government to support a Recycling Industry Development Fund to the tune of $150m.
"This fund will help develop a domestic reprocessing industry to recycle products collected by households and business as an alternative to sending them overseas; to landfill; or incineration. Included in this are proposals for tax incentives for business and government procurement policy to 'buy recycled'," he says.
Angel made reference to the controversial TV show saying: "Claims in a current affairs show that recycled plastics exported to other countries for recycling are not being actually or safely recycled are just another story feeding into a growing loss of confidence in recycling. Whether true or half true or not at all, government must confront our recycling crisis for the sake of our economy and environment."
This is the reason why Boomerang Alliance has placed investment in domestic recycling at the top of its election asks.
"The Labor party have promised a $60 million investment in domestic recycling. We need committed funding from the Coalition too, as well as 'Buy Australian Recycled Content' rules," Angel says.
Mark Yates of Replas adds, "It is such a pity that the type of sensationalism that was shown will do damage to the current kerbside system. Sure, it is not perfect but I believe with the support we have been shown by the government recently for the message that 'to make recycling work you must buy recycled' is finally getting through. It would be a pity for the kerbside infrastructure not to succeed while Replas and others in industry come up with solutions for that material."
TerraCycle's Jean Bailliard says: "The issues surrounding plastic packaging recycling are not specific to Australia, in fact, most Western countries export to Asia and concerns about this have been ongoing for some time now. Our recycling industry has been in crisis since February 2013, when China's Operation Green Fence started restricting the amount of contaminated shipments of recyclable waste from foreign exporters. The [60 Minutes] segment highlights the limits of our current model in that the cost of recycling most items is more than the worth of the product produced by recycling."
Baillard says TerraCycle is able to operate outside of this system by working with brands who pay for the recycling thereby filling the economic gap.
"It is disappointing to see that we are shipping our waste to developing countries and that this has consequences for local populations. However, dissuading the general population to stop recycling altogether is not the answer or the message we should be sending. According to Peter Shmigel from the Australian Council of Recycling, up to 90 per cent of our recycled waste is made into new products," Baillard says
"Overall, however, it is good that media keep investigating these issues as it raises awareness and puts pressure on both companies and the government to do more for the environment.
Craig Wellman has the last word: "The most important take out of this report is that Australia, like every country, needs to be responsible for its own waste. It shouldn't be sent anywhere else, but used here. We must remember that waste is a resource and a very valuable one. The waste being sent offshore because of Australia's poor social balance sheet, which lacks investment in downstream reclaim systems, is going there because someone has paid good money to buy it and then ship it at their cost all the way to wherever.  
"Waste is big business, which is what 60 Minutes didn't say and of course it's difficult to get past the optics of a waste facility as there's no waste facility in the world that looks any good on TV," he says.
"In the end however the biggest problem here is a social one — how to stop any waste regardless of what it is, ending up in land fill or on the sidewalk — or worse, in the ocean. No one in the industry wants to see that either and are rallying together with all stakeholders to bring change. We are all custodians of this planet."
Ed's note: PKN, for our part, will continue to cover the conversation around this topic and report on our industry's success stories, which are rolling out thick and fast. We welcome further comment. When PKN ran an article prior to the 60 Minutes show, our intention was to raise awareness and stir comment, which we are gratified we did. I feel strongly that our industry needs to find its collective voice and share its good news stories in the broader public domain. -- Lindy Hughson e:lindyhughson@yaffa.com.au
A FEW RECENT INDUSTRY SUCCESS STORIES
REPLAS
"The first two products we are releasing in the next few weeks are quite exciting: one is made from 30 per cent ocean plastics collected by eco barge from the islands in the Whitsundays, and the remaining material is kerbside bottles," says Mark Yates. "This product is a 'handplane' made for WAW handplanes, it is used for body surfing and is the perfect application for ocean plastics. The other item is a large wedge system used in the water industry for laying water mains; this product is equivalent in price to the product currently used, which is Australian red gum. And the 100 per cent recycled kerbside plastic product performs better."
TERRACYCLE
"Over the past 12 months, TerraCycle has diverted over 2.5 million pieces of waste from landfill in Australia through our various free recycling programs," says Jean Baillard.
"We've strengthened global partnerships with some of the world's biggest FMCG manufacturers including Procter and Gamble, L'Oréal, Colgate, and Jacobs Douwe Egberts and we've launched several new programs that help divert 'non-recyclable' plastic waste from landfill.
"TerraCycle works by partnering with brands to make their products nationally recyclable in free recycling programs for all Australians to participate in. Our latest venture with Procter & Gamble brands Fairy and Ambi Pur for homecare products is an excellent example of how sustainably minded companies are keen to offer their consumers a recycling option even if they have to fund the program themselves.
"Recycling is not the answer to the world's waste crisis because even if 100 per cent of waste was recycled, we would still be depleting the world's resources at an alarming rate. We really need to be focusing on closing the tap on single-use packaging, which is why TerraCycle has founded Loop.

"Loop will next month be launched in Europe and the US as a return to the milkman model of hyper-durable, reusable packaging to propel the 21st century into a circular economy. Consumers will be able to order their day to day products and send the packaging back to be cleaned and refilled.
"The game-changing new shopping platform is a collaboration with 25 of the biggest brands in the world, on a mission to eliminate the idea of waste entirely. We're hoping to bring this initiative to Australia in 2020/21. Garbage as we know it has only been around for the past 70 years, so innovations such as Loop that return us to a time before we had a waste crisis, should be the focus of our future.
PREP and ARL
One of the first initiatives by APCO to address recycling concerns was to provide the PREP Tool and Australasian Recycling Logo to its members, says AIP's Keith Chessell.
The Packaging Recyclability Evaluation Portal or the PREP is an online tool available to all APCO Members and provides them with a clear, consistent and validated information about the recyclability of specific packaging formats. Prior to this tool being available companies were unsure about the specific packaging formats that are recyclable in Australia, and how various combinations of materials are likely to act throughout the recovery and recycling process. This has resulted in a situation where businesses were reluctant to make claims about recyclability, often leaving consumers to make their own judgements about whether or not an item is recyclable.
The PREP Tool is being used to assist designers and companies to design more recyclable packaging and then this information is used to underpin claims on the Australasian Recycling Label (ARL).
Although Australians consumers have learned good recycling habits in the past 30 years, there has been confusion at the range of symbols and markings that are included on packages. APCO's Australasian Recycling Logo, launched in April 2018, has initiated the process of assisting all Consumer Goods producers and retailers to consider recycling labelling claims and logos. APCO are undertaking the critical task of educating the consumers on the new Australian Recycling Logo, which provides easy to understand recycling information when you need it most, in those few seconds when you are deciding what bin the package goes in. The ARL removes confusion, saves times and ensures the recycled and compostable packaging goes in the correct containers.
Since the launch of the ARL, APCO have been actively engaging with brand owners and retailers to get them to adopt the ARL and provide better information for consumers, which in turn leads to improved quality of kerbside recycling materials to the recyclers and processors.