The PIDA Outside of the Box Design of the Year has been established for miscellaneous packs and materials that are not included in any other category.
MC for the event, publisher of exclusive media partners Food & Drink Business and PKN Packaging News, Lindy Hughson, congratulated all finalists in this relatively new category in the awards program.
"Last year this new category was welcomed into the PIDA fold, and aptly so, because packaging really does take many shapes and forms beyond the typical products we see on the retail shelf. And sometimes we see a development within the retail packaging space that really breaks with convention in design, from material selection, and application, to product safety and end of life considerations," Hughson said.
The Silver award goes to VentX Unico (Omni Group).
The Outside of the Box Design of the Year Gold award winner for 2021 was presented to rPump (Zipform Packaging).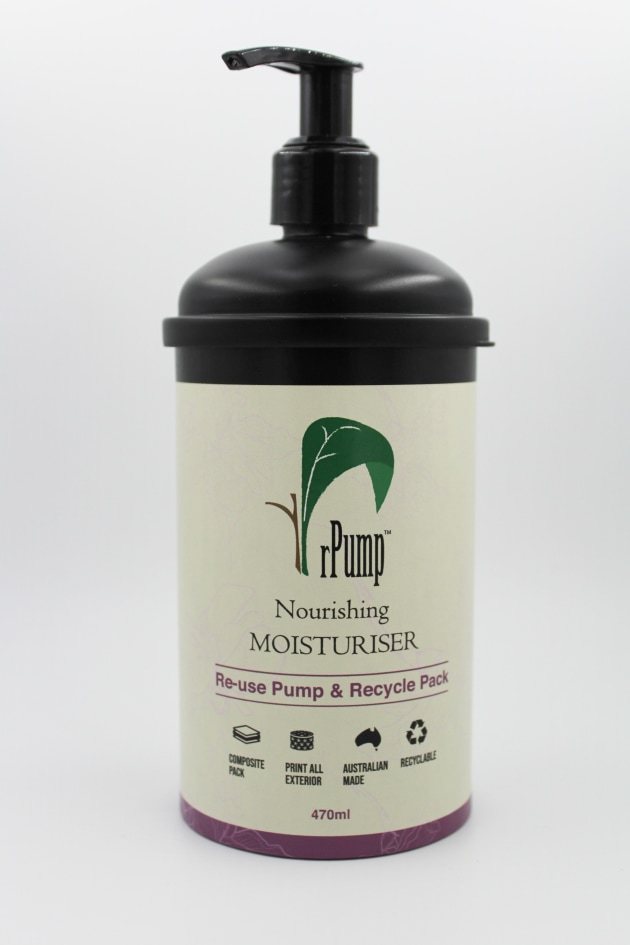 The awards citation related how Zipform Packaging, in conjunction with a leading wellness business, has developed the rPump, a world-first in combining a recyclable composite paperboard pack with a reusable closure and pump in response to the recyclability and reusability challenge presented by existing wellness products. Current pump packs are typically in tinted PET which is deemed non-recyclable whereas the rPump packs are manufactured with over 90 per cent fibre content and over 60 per cent PCR paperboard. The packs are also deemed as recyclable through the PREP tool as a result of the high fibre content, ability to crush the pack flat and the use of water-based adhesives to laminate the layers.
The rPump comprises three components, each with its unique contribution to deliver the required attributes.
Primary Pack and Refill Pack - made predominantly from fibre and certified as recyclable using the PREP Tool;
Connecting Neck Assembly – made from PP and certified as recyclable using the PREP Tool.
Lotion Pump Assembly – carried over from the current pack which now becomes a reusable component. The connecting neck assembly 'press fits' to the rim of the composite pack, ready for filling.
With a wider aperture, the pack enables faster filling speeds, with the ability to be sealed through either induction or conduction sealing processes to preserve the contents and provide tamper evidence.
Receiving the award, research, development & innovation director of Zipform Packaging, David Kilpatrick, said: "Thanks to the judging panel for finding our pack worthy of this award; we are really passionate about fibre and we are thrilled to win this award and have some of our ideas brought to life in this way."
Coordinated by the Australian Institute of Packaging, the annual PIDA Awards program recognises companies and individuals who are making a significant difference in their field across Australia and New Zealand. Winners in the company awards announced today are automatically eligible for entry into the 2022 WorldStar Packaging Awards competition.
Five other categories were announced on Day One:
Food Packaging Design of the Year
Beverage Packaging Design of the Year
Domestic & Household Packaging Design of the Year
Health, Beauty & Wellness Packaging Design of the Year