The PIDA 2021 Health, Beauty & Wellness Packaging Design of the Year recognised companies that had designed innovative packaging and/or materials for packaging applications within this broad sector, including cosmetics, toiletries, personal hygiene, supplements, hair, body, oral care and pharmaceuticals.
MC for the event, publisher of exclusive media partners Food & Drink Business and PKN Packaging News, Lindy Hughson, congratulated all finalists for submitting packaging that not only meets a brand's sustainability criteria, but also furthers the region's sustainability goals.
"Today's consumer really is more informed than ever before, with ready access to so much information on brands – what they stand for and what their impact is on the planet. And when they are making a product purchase in this category, research shows they are seeking to align not only with a product that meets their lifestyle and wellness objectives, but also aligns with their ethical, social and environmental values," Hughson said.
The Bronze award goes to rPump (Zipform Packaging), and the Silver award goes to Solveasy Tinea (EGO Pharmaceuticals - SOLVEASY).
The Health, Beauty & Wellness Packaging Design of the Year Gold award winner for 2021 ended in a tie, with awards presented to both Lovekins (Impact International) and Vaccine Protector (Planet Protector Packaging).
First up, the Lovekins range has been developed as a pure and natural brand that harnesses the native flora Australia has to offer and has been utilised for thousands of years by native Australians. Its mission is to provide functional and effective products and the packaging functionality of this range has been designed to be easy to use for everyday usage.
The new packaging has shifted to tubes to make it easier for parents to squeeze the product out, while they are constantly on the go, without wasting product at the same time. The new tubes ensure that every little bit of the product is used to the very end.
Lovekins also wanted to use tubes that were more sustainable and locally manufactured and the Impact International range, containing both sugar cane derived PE and recycled PE, ticked all the boxes.
The design of the tubes includes black text in recognition of the Indigenous people of Australia. Peach (a combination of yellow and red) represents the Sun, the giver of life and protector. Red represents the red ochre earth, connection to land we live on. These colours; black, yellow and red are from the Aboriginal flag. The new design ensures that the product stands out as a more premium, pure option with its understated clean beauty.
The new tubes also meet the recycled content in packaging target by re-designing the thickness of each layer. They have been able to reduce the layer thickness of the EVOH layer by more than 25 per cent, without altering the barrier properties of the tubes. This makes it easier for recycling companies to process the tube(s) at their recycling facilities.
Once used the consumers can return the tubes to be recycled through Impact International as they are a registered public drop off point for collection of the tubes and have an established closed-loop collection program.
Receiving the award, managing director of Impact International, Aleks Lajovic, said: "On behalf of the team at Impact International, we are delighted and humbled to win this prestigious gold award. Thank you to the AIP for organising the event and to the judges. This is fantastic recognition of our efforts to make packaging more consumer friendly and sustainable. Thank you to our customer Lovekins for their support and for working with us in a positive and collaborative way. Without the support of our customers, we could not do what we do."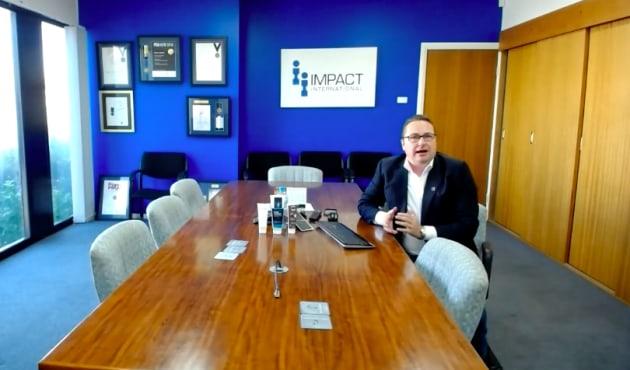 Next up, Vaccine Protector is a sustainable alternative to EPS for the transport of frozen vaccines, with all components fully recyclable or compostable. The packaging design consists of three key components: a wool knop liner, encased in a metallised PE film and a corrugated carton.
The solution has two key innovations that differentiate it from other products in the same market:
Wool knops: Utilising knops allows for a 65 per cent reduction in wool material usage and a subsequent 50 per cent reduction in overall packaging weight, while maintaining superior thermal protection. This is due to the wool knops large volume to mass ratio affording them a high thermal resistance and ability to create insulating air pockets between the webbed knops. This is the first-time wool knop technology has been used to make a thermal packaging product.
Metallised Radiant Barrier: After creating the wool knop web, it is encased in a 50-micron, metallised PE, radiant heat barrier film. This creates an additional layer of radiant protection on top of the convectional and conductive heat protection already afforded by the base technology. By enhancing the base technology in this way, the Vaccine Protector is able to maintain -20°c, for over 60 hours. Integrating a radiant barrier is a key component of what distinguishes the Vaccine Protector from normal Pharmaceutical designs. This combination of both radiant and convective barrier is key to what the new Vaccine Protector brings to the transportation of frozen vaccines.
The metallised film used in this solution has been chosen for its wide recyclability across Australia, through the REDcycle soft plastics program. The seal on the metallised film is designed for ease of separation at the end, while maintaining integrity in transit. This makes separation for responsible disposal extremely easy and accessible to persons of differing abilities.
Receiving the award, sustainability manager of Planet Protector Packaging, Lars Ljung, said: "We are so excited to be recognised for our innovative Vaccine Protector solution. The world is changing rapidly and it is up to us as good stewards to be constantly looking for solutions to the world's most pressing problems. We are very grateful to PIDA for giving us the opportunity to present our new solution to the public."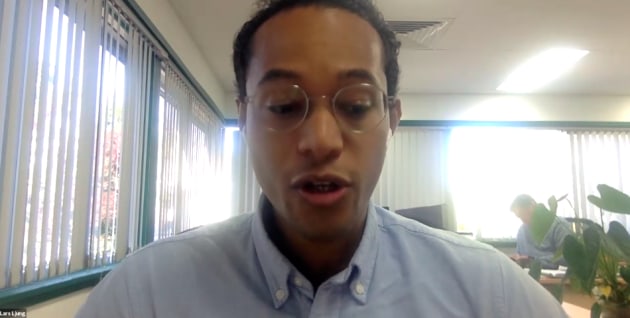 Coordinated by the Australian Institute of Packaging, the annual PIDA Awards program recognises companies and individuals who are making a significant difference in their field across Australia and New Zealand. Winners in the company awards announced today are automatically eligible for entry into the 2022 WorldStar Packaging Awards competition.
Five other categories were announced on Day One:
Food Packaging Design of the Year
Beverage Packaging Design of the Year
Domestic & Household Packaging Design of the Year
Labelling & Decoration Packaging Design of the Year