On show for the first time in the Asia Pacific region, the high speed HP Indigo 8000 is expected to draw the crowds to the Currie Group stand (D10) at PacPrint 2017 to see the fully configured press running a range of applications.
Mark Daws, GM Labels and Packaging, Currie Group, told PKN he believes the HP Indigo 8000 is going to be well received in the local market.
"Not only does it offer the quality and versatility that our customers have come to enjoy with the Indigo technology, it does it at the fastest speeds available [up to 80 metres per minute] with digital platforms today.
"This increases the crossover point between digital and conventional run jobs to around 6-7000 linear meters, therefore addressing much longer typical jobs runs that today would be run on conventional flexo presses, so offering greater flexibility than ever before," he said.
"The HP Indigo 8000 press will demonstrate the latest colour capabilities and will also be printing using the latest HP Premium White ElectroInk, which can achieve the highest levels of opacity, benchmarking against traditional screen printed white ink.
Asked why he thought the launch of the HP Indigo 8000 in Australia is particularly well timed, Daws responds: "While in Australia and New Zealand the typical run lengths are under 4000 linear meters, there is still the need for longer, multi-sku print runs, such as in the pharmaceutical industry."
Daws notes that the shift towards digital printing has been dramatic over the last four years in particular, with many converters driving the majority of their jobs through a digital press of some form and in some cases using several digital devices.
"The HP Indigo 8000 offers the opportunity reshape mainstream production by handling the longest and most demanding jobs with a simplified workflow and greater flexibility," he adds.
"The economics of the HP Indigo 8000 allows the potential for converters to shift towards full digital production capability, with both enhanced performance in print quality and new colour capabilities."
Running alongside the Indigo 8000 will be the ABG Digicon series 3, which offers a "very high spec configuration to suit wine labels and premium beverage applications, among others, including screen and hot foil finishes," Daws says.
To illustrate the high quality production, here's an example of a label produced for craft distillery Archie Rose's new limited edition gin range, designed by Squad Ink in collaboration with Japanese tattoo artist Horisumi and printed by Multi-color Corporation Australia on an HP WS 6600 with the Digicon Series 3.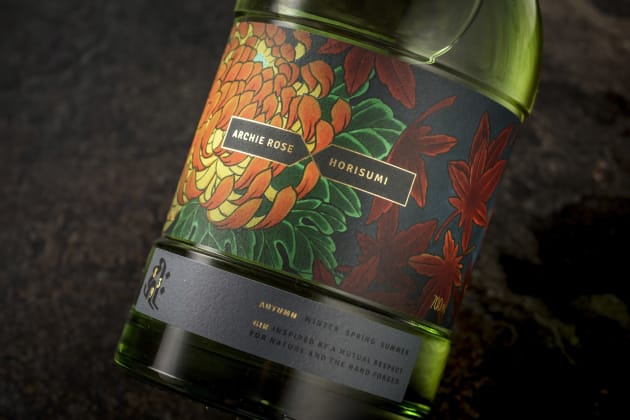 Also on show by Currie Group will be the ABG SRI, the latest model slitter / rewinder from AB Graphics UK, configured with an AVT Helios Turbo – the latest model 100% inspection system.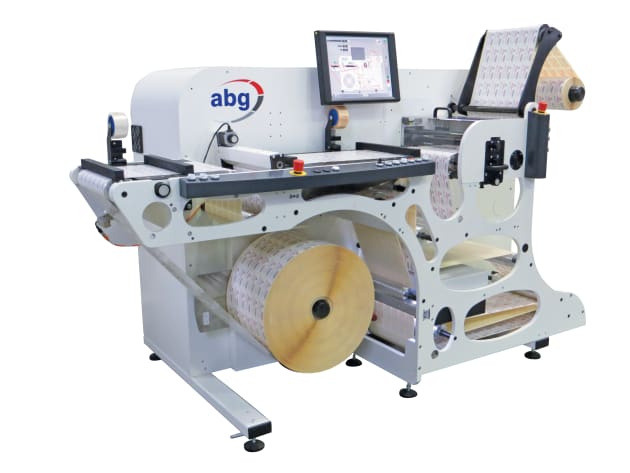 SITE VISIT OPPORTUNITY
On two of the days of PacPrint, Currie Group will be running a bus to take groups to a working site in Melbourne using 2 x OMET X4 presses. Customers will see job changeovers and have the opportunity to talk to the business owner. For more details or to book a slot customers should contact Mark Daws on markdaws@curriegroup.com.au or Jon Murray on jonmurray@curriegroup.com.au
PacPrint 2017 takes place from 23-26 May at the Melbourne Conference and Exhibition Centre
.