Australian company ICEE has announced it has successfully developed a biodegradable version of its patented flat moulded folding box using BASF's Ecovio biofoam.
When PKN last caught up with ICEE at plastics mega-show K in October 2016 the company was looking at adding a biodegradable option to its growing suite of products. 
ICEE has now confirmed that it has successfully produced its patented hinged flat-moulded folding containers in a compostable version, using BASF's Ecovio EA,  a high performance, certified compostable particle foam that is ideal for the transportation of perishable food items due to its superior insulation properties.
The properties of the patented particle foam make it particularly suitable for transport packaging for high-value or delicate goods where a high level of impact resistance and robustness is vital and for the transportation of perishable items.
At K last year, BASF told PKN the product properties are similar to those of EPS and boast outstanding energy absorption and very good resilience even when subjected to multiple impact loads.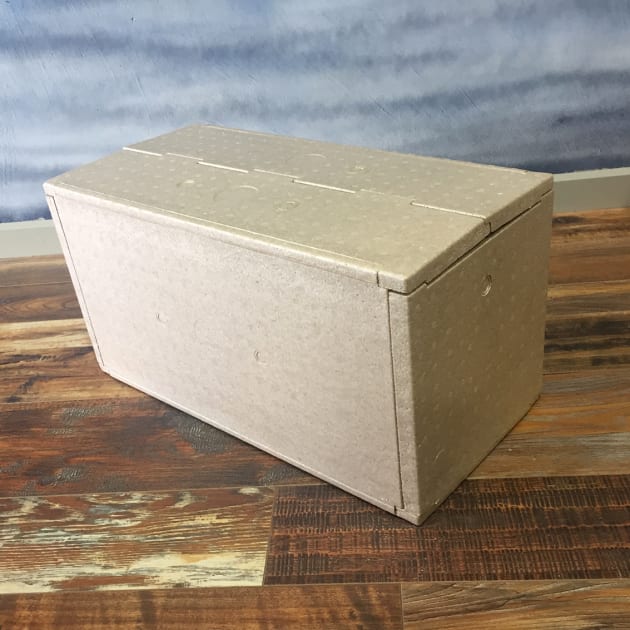 The high biobased content and the certified compostability makes Ecovio EA particularly attractive wherever a fossil packaging solution no longer meets customers' requirements for a biobased and biodegradable transport solution.
Voula Skinner, marketing manager at ICEE, said: "This creates opportunity in the online delivery market for food delivery companies who want to offer that eco-friendly solution and who are using informal transport that is not necessarily refrigerated."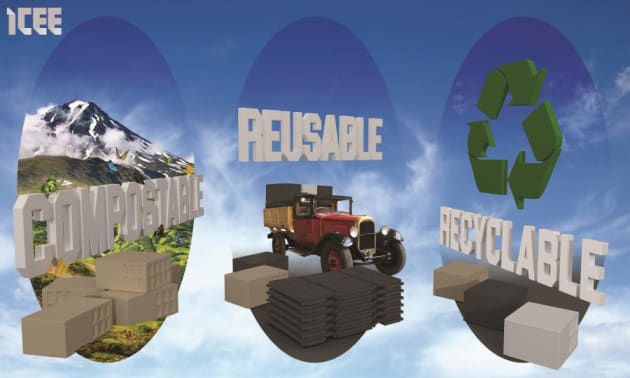 In another breakthrough for ICEE, it has also developed a new moulding tool technology that permits ICEE fold flat products to be moulded in existing EPS shape moulding machinery with equivalent or better productivity than the existing industry standard for a conventional box and lid, according to the company.
"This is a very exciting development because ICEE products can now be produced by any existing manufacturer of foamed polymer products with no additional capital expenditure or modification to equipment," Skinner said.
You can read more about the original concept here 
ICEE packaging solutions will be on show at Interpack in Hall 7.1, stand C37.