The PIDA Young Packaging Professional of the Year accolade provides incentive and recognition to young professionals currently working in and seeking to pursue their career within the ANZ packaging industry.
MC for the PIDA 2021 event, publisher of media partners Food & Drink Business and PKN Packaging News, Lindy Hughson, said: "The AIP's encouragement of young packaging professionals through this award is to be commended, as is their extensive industry education and training that they make available to these individuals to advance their careers."
The Young Packaging Professional of the Year for 2021 was presented to Nina Nguyen, founder and CEO of Pakko, a packaging manufacturer based in Queensland.
Nguyen's career in cardboard packaging began over 10 years ago when she was working on her parents produce farm in regional Queensland. It was here she identified a need for high quality packaging that could withstand different weather conditions, long distance transportation to deliver fresh, undamaged produce to all parts of the country.
She was quick to act and working closely with the horticultural industry, farmers, papermills and manufacturers her first business was born.
Pakko was established with a vision to create an Australian packaging house that will compete with global standards at every level. All the materials used to create the packaging is sustainability sourced certified by the FSC and FDA.
Every single Pakko employee is part of the company's recycle program, and every off-cut is given new life as alternate packaging. Pakko endeavours to tread lightly on the earth and is continually working towards new technology that enables great eco-efficiency.
As a young professional, Nguyen is always learning and seeking out experiences for her own personal and professional growth. She believes that agility, quick-thinking and people drive success, and is an advocate for surrounding herself with positive, experienced and professional teams of people who share her values of honesty, respect and transparency. 
Speaking on behalf of Nguyen, who was unable to attend the ceremony, Jo Di Loreto of Pakko said, "On behalf of Nina and the whole team at Pakko, we would love to thank everyone at AIP and PIDA for the award. I know Nina would absolutely be jumping up and down with this accolade. She's doing so much for young people in packaging and she is so passionate about it."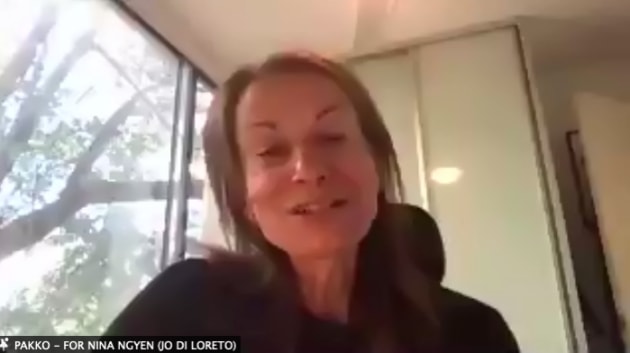 Coordinated by the Australian Institute of Packaging, the annual PIDA Awards program recognises companies and individuals who are making a significant difference in their field across Australia and New Zealand. Winners in the company awards announced today are automatically eligible for entry into the 2022 WorldStar Packaging Awards competition.
Four other categories were announced on Day Two:
Save Food Packaging Design of the Year