Next month's LIVE New Frontiers in Packaging Print will include an exclusive session from packaging giant Tetra Pak, at which digital solutions manager Richard Cuthbert will present on its digitally connected packaging strategy.
Launched earlier this year, the Tetra Pak connected packaging platform has been developed as a means to transform printed milk and juice cartons into interactive information channels, full-scale data carriers, and digital tools.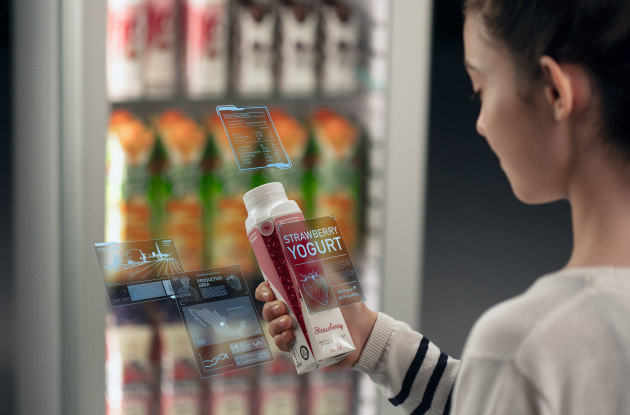 The new platform is seen as a forerunner in packaging print, with printed digital connection set to become mainstream, as brands seek greater connection and engagement with their consumers. Using code generation, digital printing, and data management, the Tetra Pak platform will benefit food producers, as well as retailers and consumers.
Lindy Hughson, publisher of Print21 and PKN Packaging News – the hosts of LIVE – said, "It is a real coup to have Richard Cuthbert of Tetra Pak presenting at LIVE. Print business owners and managers looking to new business opportunities will be keenly interested in a real-life insight into how print and digital are already working together, for the benefit of both brand and consumer."
Cuthbert's presentation at LIVE is titled The Future of Packaging is Connected: Turning Packs into Experiences. Click here for full details of LIVE – the industry's leading packaging print forum – and to book tickets for the 12 August event.
Speaking to PKN Packaging News at the launch of the platform Ivan Nesterenko, vice president for cross portfolio at Tetra Pak said, "The future of packaging is undoubtedly digital: this is a step towards an intelligent package."
Tetra Pak says the connected packaging platform will offer producers end-to-end traceability to improve the production of the product, quality control and supply chain transparency. For retailers, it gives greater supply chain visibility and real-time insights, allowing distributors to track stock movemen and monitor for delivery performance. And shoppers will get access via the platform to information on the provenance of the product and where the package can be recycle.
Cuthbert's Tetra Pak presentation will be part of the third LIVE session of the day, under the banner Opportunities in Brand Protection, Data Collection and in the Digitisation of Packaging. Click here to book tickets for the 12 August event.
Note that if you are a member of Print21 + PKN  LIVE event partner associations -- Australian Institute of Packaging, Australian Packaging and Processing Machinery Association, Printing Industries Australia and Print NZ, you are eligible for a discounted ticket to the event. Contact your association manager or e:lindyhughson@yaffa.com.au for the discount code.