HP's Conrad Mendoza explains how personalisation and limited edition packaging are changing the game for brand owners.
More and more companies are turning their attention to interactive packaging as a critical way to engage target markets.
Speaking at the Print 21+PKN L!VE event, New Frontiers in Packaging Print, in Sydney today, HP's Conrad Mendoza said FMCG brand owners were currently dealing with a very me-centric consumer market – one which personalisation of packaging taps right into.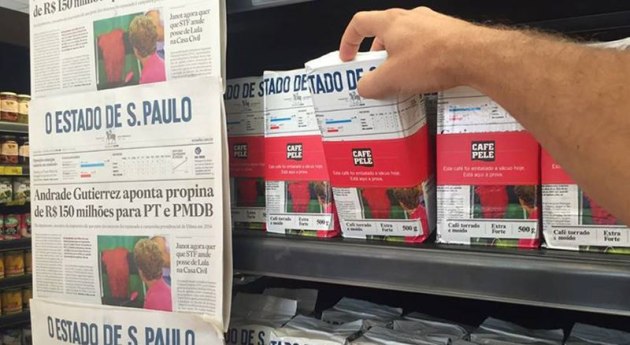 He said Coca-Cola's 2017 brand activation, which turned bottle labels into interactive wristbands at a music festival in Romania, and a recent collaboration which saw a daily newspaper printed on iced coffee cartons, were two such examples.
"Personalisation creates a lasting connection with the consumer, providing them with an innovative experience," the regional marketing manager of brand innovation said.
"When consumers, with a fragmented attention span, have to choose from up to five different brands, with a number of devices competing for their attention, it's vital you stand out.
"Millennials are connected and financially capable, but also very flighty – and digital printing helps get the message across."
Mendoza says millennials are also not homogenous – which means brand owners can struggle to know how to reach them.
He says digital printing can help in touching them with relevant messaging.
While it can be difficult to measure the ROI of digital advertising, packaging offers a marketing value all its own, Mendoza says.
"We've seen that digital advertising should not be used on its own. It needs to be backed up by offline engagement. Once you've created the stand-out packaging, you create awareness of it on social and digital platforms."
He says packaging can be an emotional item consumers enjoy interacting with, as seen by the growing trend in unboxing videos on YouTube.
"Packaging can capture different senses, and help users engage through digital interaction or gamification," Mendoza says.
"Digital printing is creating new opportunities for brands that we simply haven't seen before."