The packaging for Irrewarra Bakery's range of traditional Anzac and oat biscuits has undergone a redesign for the first time since the brand's launch in 2011.
The new design is a semi-enclosed box, which ensures the purchaser can see the product, and inside, each biscuit packet is adorned with artwork by Australian lino-cut artist Lynette Weir, depicting iconic native flowers – the Waratah, Flannel Flower and rainforest Blackbean Flower.
"We are thrilled with the new packaging and the feedback from stores and consumers is very positive," said Irrewarra founder Bronwynne Calvert. "A packaging change is always time consuming, getting the detail right, and we are grateful for staff and designers who have contributed to the process."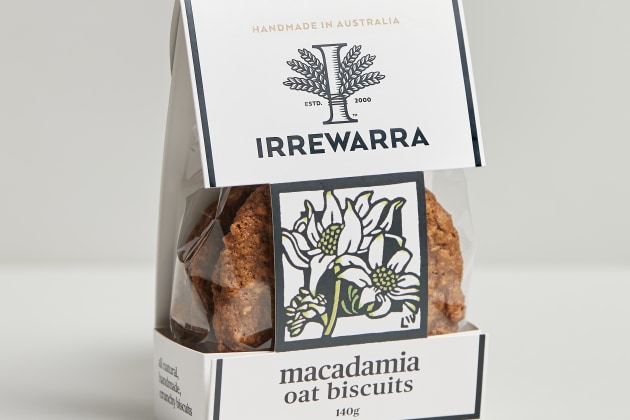 The new packaging was designed to keep its delicate contents safer from breakage, ensuring biscuits are better protected in transit to retailers, or on its way to the purchaser's door. 
The company says the new packaging is now recyclable; the box can be placed in cardboard recycling and the bag is suitable for return to store recycling or local programs where available.
Recently, Irrewarra Anzac Biscuits were named Best Store-Bought Anzac Biscuits by The Guardian Australia. They can be found in major retail stores across Australia.