At the Print21 + PKN LIVE New Frontiers in Packaging Print forum on 12 August in Sydney, Mikey Hart, creative director of Hulsbosch, will share his views on how global brands can shape a sustainable future. In this essay, he shares a few take-outs from his talk. 
Collins Dictionary named "single-use" as the word of 2018, which reflects the increasing global awareness in environmental issues. In Australia, there has been a major consumer behavioural shift, largely encouraged by the mainstream supermarket stores, as they look at ways to wage war against plastic. 
It's a long journey towards ridding our lives of unnecessary plastic and it starts with single-use bags. 
Coles and Woolworths announced late last year they had stopped 1.5 billion bags being dumped into the environment. This remarkable statistic came about because of their ban on single-use bags. And it was also good news for our planet's ailing marine life. 
Many corporate initiatives are leading the way with impactful and inspiring consumer programs to raise awareness and they often become the entry point for consumers to engage with the global plastic crisis.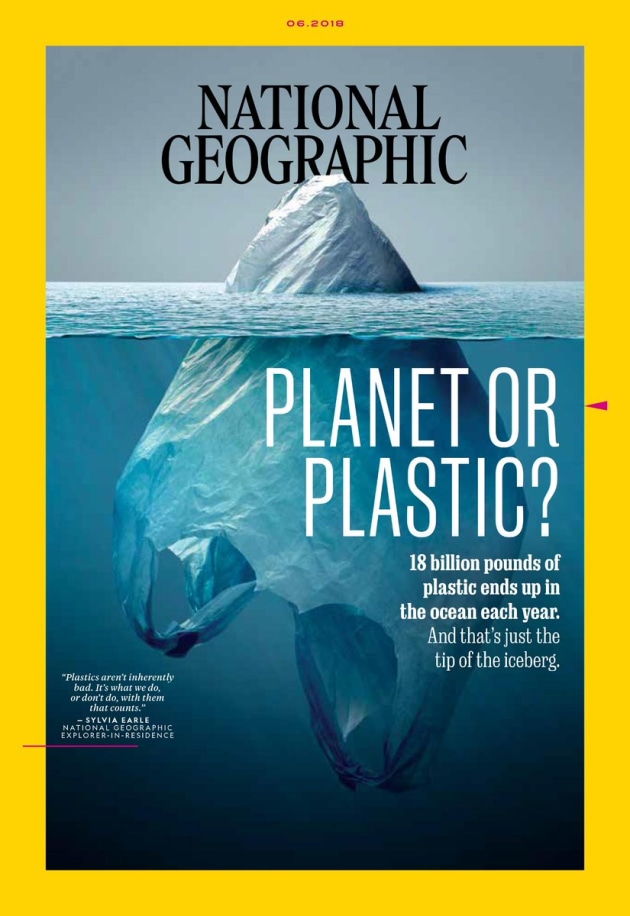 Known for pushing the boundaries with their comprehensive reporting and striking photography, National Geographic continues a heritage of distinctive story-telling that educates, and as a global brand is a powerful force in tackling our environmental crisis. 
A protector of the planet, National Geographic launched the 'Planet or Plastic?' campaign. Along with a call to action, they asked everyone – individuals and companies – to make a pledge. The campaign's intention declares 'every action matters and together we can reduce single-use plastics to make a lasting impact'.
As consumers we need to be just as responsible as the brands that fill the shelves at supermarkets. And we need to do more to bring down plastics pollution. The data is damning. 
Government initiative, Sustainability Victoria declares that Australians consume more than 50,000 cups of coffee every half hour and an estimated 1 billion takeaway hot drink cups every year.
So, what's happening to fulfil the need to curb consumer habits to help us live more sustainably? One example is Keep Cup, the world's first barista standard reusable coffee cup. They are taking their initiative global with a range of fashionable and yet functional sustainable cups for us to wash and reuse. 
These cups and those like it are becoming a social status symbol amongst friends and peers and say, 'you're taking the environmental issues seriously'. As the trend continues this signpost will have implications to the future of mainstream FMCG and changing consumer behaviours.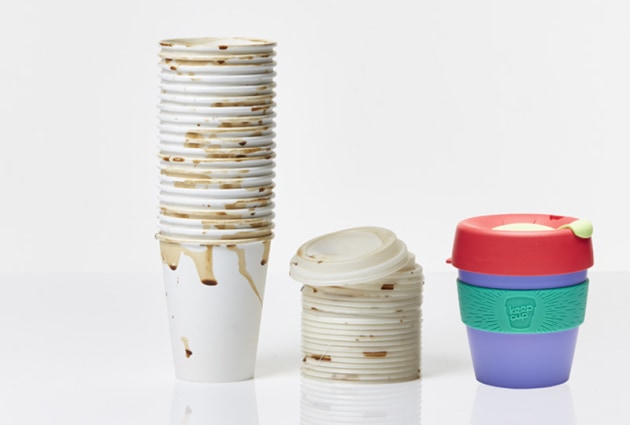 With many initiatives being launched, here in Australia Green Caffeen is another business 'born to make a difference'. Its owners are on a mission to change consumer behaviour by creating a system of re-usable cups that you can return. They are having success with 216 stores currently opting into this system
FMCG brands are doing their part more and more to tap into this new market, which shows only signs of demand for growth. Examples follow of what beer brands are doing individually and what is being done at scale in retail. 
If you buy a six-pack of Carlsberg beer in a UK supermarket, it no longer comes with standard plastic six-pack rings. Instead, the cans are held together with a new kind of glue. The company estimates that the switch will reduce plastic waste by more than 1,200 metric tons a year, or the equivalent of 60 million plastic bags.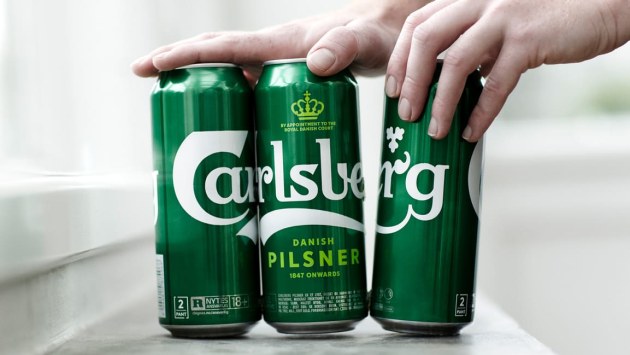 The product material innovation was a process that took three years of research and development. "We tested around 4,000 different types of glue before we settled on the final formulation," says Håkon Langen, packaging innovation director for Carlsberg Group. 
The world's first 'plastic-free' aisle opened in Netherlands by Dutch supermarket chain Ekoplaza and they have gone on to roll out the innovation across 74 branches. The aisle has had more than 1370 plastic-free products including meat, rice, sauces, dairy, chocolate, cereals, yogurt, snacks, fresh fruit and vegetables. Taking more steps toward a healthy, plastic-free world, Ekoplaza have an environmentally friendly alternative to plastic packaging, in the form of innovative compostable biomaterials.
To hear more on this topic from creative design expert Mikey Hart, and from other designers, brand owners and packaging print innovators, join us at the Print21 + PKN LIVE New Frontiers in Packaging Print forum, taking place on 12 August in Darling Harbour, Sydney. Tickets can be purchased here.