Planet Protector Packaging (PPP), manufacturer of multi-award winning insulated packaging technology Woolpack, opened its doors to Australian Institute of Packaging (AIP) members for a virtual tour of its Australian and New Zealand manufacturing plants. 
Woolpack is made from 100 per cent sheep waste wool enclosed within a recyclable or compostable food grade wrap. The sustainable alternative for shipping temperature-sensitive products has been recognised with multiple awards, including Australasian Packaging Innovation & Design Awards (PIDA) and WorldStar Packaging Awards.
The virtual tour showcased PPP's manufacturing capabilities, and explained how the Woolpack product can be applied to a wide variety of goods that need to be shipped over very long distances with confidence.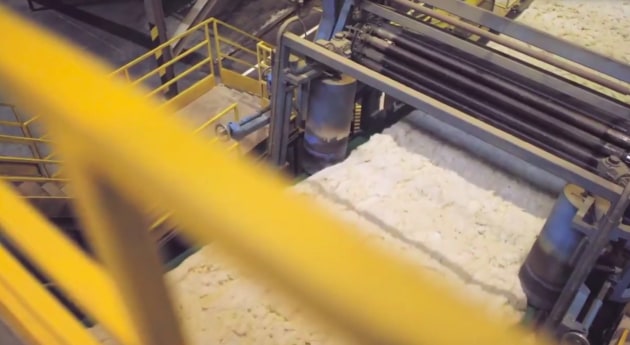 Woolpack is best suited for temperature-sensitive food, seafood, wine, pharmaceuticals and cosmeceuticals.
"Until now, there has not been an alternative to expanded polystyrene (EPS) that has delivered equivalent thermal performance at a competitive price point," according to Joanne Howarth, founder and CEO of PPP.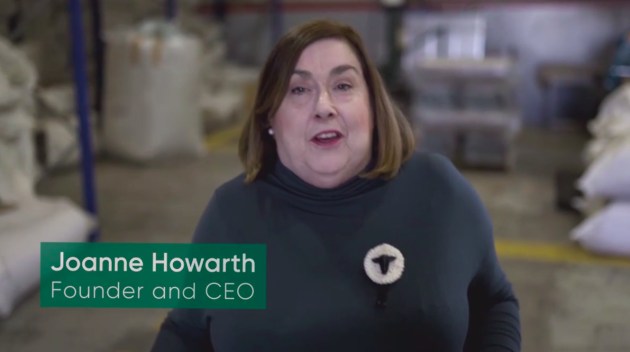 "I researched and discovered the thermal properties of wool and incredible fibre, and Planet Protector was born. It is a 100 per cent Australian-owned solution to the global plastics problem, which is made from biodegradable sheeps wool. 
"Woolpack is used as a sustainable alternative to EPS to ship temperature-sensitive foods, seafoods and pharmaceuticals. Goodbye polystyrene, hello Woolpack." 
PPP harnesses the desirable properties of wool by felting and sealing it in a breathable film, which allows the felt to absorb humidity and create a food and pharmaceutical-grade hygienic liner solution.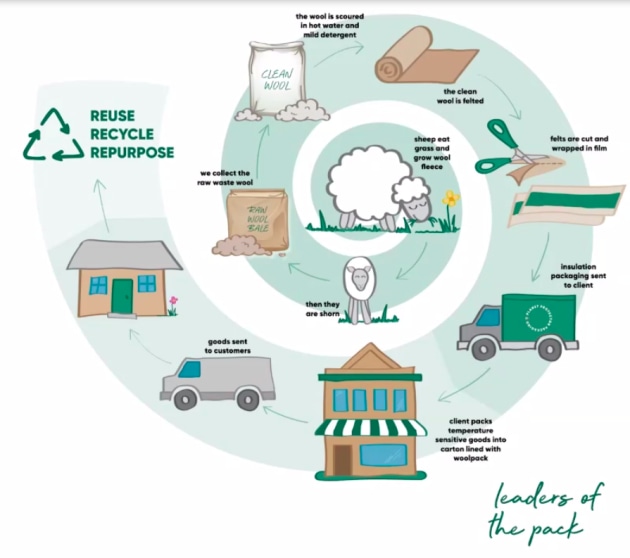 Howarth walked everyone through PPP's Sydney manufacturing plant, which has the capacity to produce 147,000 Woolpack boxes each week, and to showcase its process for manufacturing a range of cartons and pouch solutions, which can be customised to fit the client's individual transport needs.
"The Woolpack design prevents temperature failures and allows our clients to transport products for up to five days over a variety of extreme temperature conditions," explains Howarth.
Lars Ljung, Planet Protector Packaging's sustainability manager, adds: "From fresh food to seafood to pharmaceuticals and chocolate, Woolpack has been proven to keep content below five degrees Celsius for well over 24 hours, and between 2-8 degrees Celsius for 72 hours and beyond."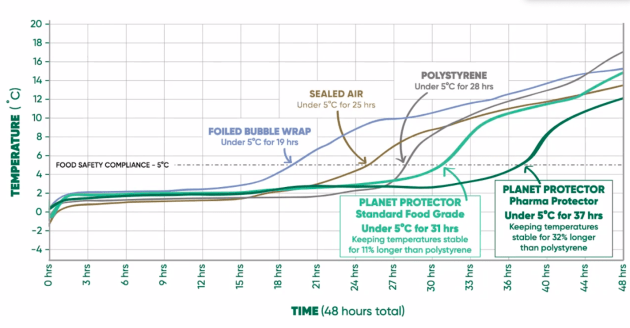 The company has a very diverse customer base and develops bespoke solutions for supply chains, especially with the seafood and e-commerce sectors. The company has also recently had overtures from pharmaceutical companies who were similarly looking towards more sustainable solutions. 
"Creating a product suitable for the pharmaceutical sector was a big challenge because the industry is so highly regulated – hundreds of thousands of dollars of valuable pharmaceuticals are often discarded because of temperature spikes in transit," says Howarth. 
"We needed to engineer a solution that would ensure that the product remained within the required temperature range."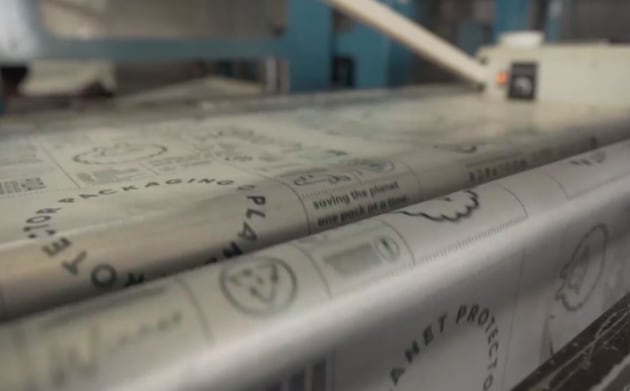 PPP's suite of products can all be responsibly disposed of without going to landfill. Woolpack is compostable and biodegradable, suitable to be placed in the home green bin or buried in the backyard.
The company is currently in the midst of a crowdfunding campaign with a target of $3 million. Plans are to expand its operations by building a wool manufacturing facility in Geelong, Victoria. 
"We're currently in the expression of interest stage and the reason we're looking for additional funding is to reduce our reliance on foreign manufacturing, bring jobs back to Australia, and open up a state-of-the-art manufacturing facility that can process wool in every which way," says Ljung.
"This will only strengthen the research and development done in fibre advancements in Australia, as well as improve our business' resilience in the market."