Ahead of World Environment Day on 5 June, Woolworths supermarket and consumer goods retailer BIG W, also part of Woolworths Group, have pledged to stop selling reusable plastic shopping bags. The bags will be phased out over the next year, removing 9000 tonnes of plastic from circulation annually.
As of this month, Woolworths will stop selling its 15-cent reusable plastic shopping bags nationwide in a gradual phase across its 1000 stores over the next year, while BIG W, Woolworths Group's everyday needs retailer, will phase out its 15-cent and 45-cent reusable plastic bags from stores by the end of June next year.
BIG W will be introducing additional bag options into the range ahead of the change to complement its existing line of fabric bags and printed totes.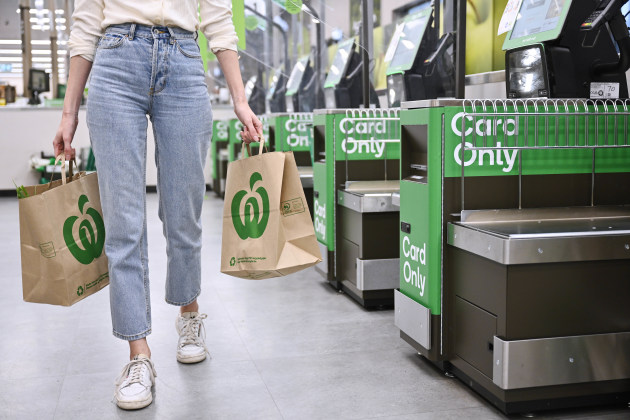 Woolworths says 80 per cent of its customers already bring their own bags when they shop, and the retailer is encouraging customers to bring their own bags to boost sustainability, rather than buying them in store. Woolworths says its paper bags made from 70 per cent recycled paper, and manufactured by Detpak, will remain available to those who need them.
The reusable plastic shopping bags will be phased out gradually state-by-state from Woolworths supermarkets, Metros, and online orders, with Woolworths in Western Australia already making the move earlier this year in time for the State Government mandate coming into effect at the end of this month.
Natalie Davis, managing director of Woolworths Supermarkets said, "Our reusable plastic bags were introduced back in 2018 to help customers adjust to the removal of single use plastic bags from our stores."
She said the reusable plastic bags have played their part and that it is now time to do away with selling plastic shopping bags at the retailer's checkouts for good.
She also said that while paper bags will continue to be available, ultimately the aim is to sell less bags altogether.
The shift has already taken place in Western Australia, where Woolworths supermarkets began phasing out plastic bags in March ahead of new local plastics laws in the state. No other states currently have bans on the sale of thicker reusable plastic bags. Customers in Western Australia have responded well to the move, with 76 per cent saying they support it.
Woolworths stores in South Australia and Northern Territory will be the next to phase out the bags, with the transition set to begin by September this year. Other states will follow. Stores will begin gradually running down stock of the reusable plastic bag prior to its removal.

Plastic bags to carry fruit and vegetables will continue to be available to customers in the produce department as the supermarket works to explore more sustainable options. In South Australia earlier this year, Woolworths switched to compostable fruit and veg bags - a move made possible by the state's nation-leading access to household composting.
Boomerang Alliance responds
Environmental lobby group Boomerang Aliance has welcomed the move by Woolworths, but called on the supermarket giant to provide genuine reusable bag alternatives.
The group said it does not accept that paper or an assortment of fabric and thicker bags are the best alternatives.
"We welcome this announcement, and we commend Woolworths for taking this major step; and encourage them to move quickly on their intention to remove all bags like single use paper ones, that don't meet a genuine reusable standard,'' said Jeff Angel Director of the Alliance of 55 groups.
"The Boomerang Alliance (BA) has put forward proposals for a national Reusable Shopping Bag Standard, and we urge Woolworths to adopt this by providing bags that meet this standard."
The BA standard requires that all bags sold should be designed to be reused at least 125 times for the purposes of shopping. They should be durable; able to carry a certain weight for a set distance; have a minimum recycled content; and able to be collected at supermarkets or shops for recycling at the end of their useful life.
"Woolworths have pushed past Coles which intends to keep supplying the slightly thicker bag," Angel said.
"We are now calling on all state and territory governments to regulate the use of shopping bags by adopting a Reusable Bag Standard that ensures only genuinely reusable bags are available for consumers and greenwash is outlawed."
"If the Australian community wants to eliminate plastic bag litter and waste the best thing to do is switch shopping habits and bring our own bags. The major supermarkets can play a major role in making this a reality," he said.
Last week the Boomerang Alliance made similar comments following Coles' announcement of a new plastic bag made from recycled plastics.