Woolworths has renewed its partnership with TerraCycle to recycle the current line of Disney+ Ooshies.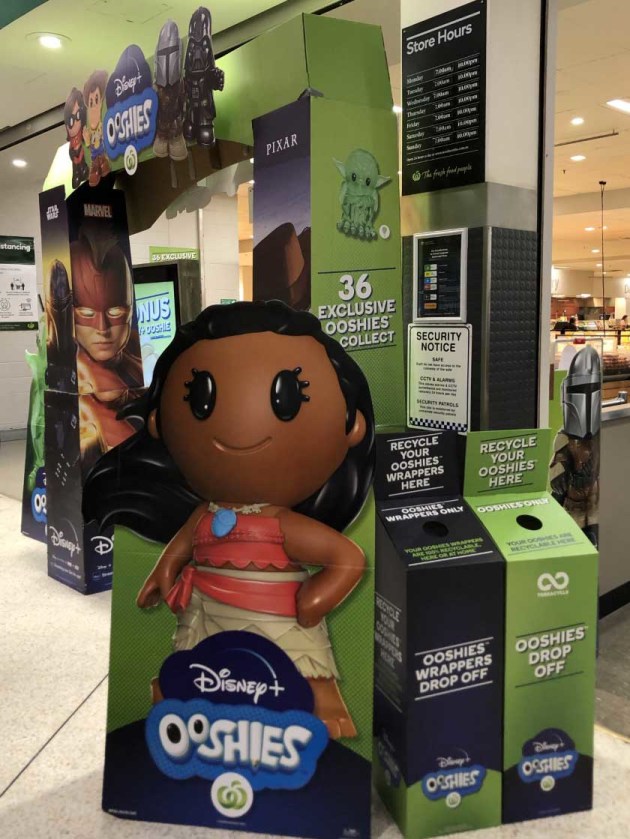 Customers can drop off their unwanted ooshies in special bins at Woolworths stores. TerraCycle then turns the toys into plastic pellets, which are used to help make outdoor products such as garden beds, decks, fences, and benches.
And, the bags that Ooshies come in can also be recycled via in-store bins or placed in kerbisde paper recycling bins.
TerraCycle Australia and New Zealand general manager Jean Bailliard, said: "We are pleased to team up with Woolworths again to ensure any unwanted or pre-loved Ooshies are diverted from the environment. Last year, our partnership saw thousands of Lion King Ooshies recycled through the program, which have now been used to create recycled benches."