French manufacturer Albéa Group has taken out the brand-new Sustainability category at the European Tube Manufacturers Association (etma) Tube of the Year awards in Hamburg.
Albéa won the inaugural Sustainability award for its Caudalie of Paris shower gel range, which has the lowest ecological footprint of all tubes used in the category; its low-profile caps are 50 per cent lighter than conventional caps, and its walls are only 350µm thick – 150µm thinner than previously.
According to Gregor Spengler, secretary-general of etma, association members are expected to come up with sustainability solutions, and the new award category reflects that undertaking.
"The etma member companies decided unanimously to create the new category because the topics of sustainability, recyclability and resource efficiency had rapidly gained in importance in discussions with customers.
"With the introduction of the Sustainability category in the competition, etma wants to take into account the high sense of responsibility and the great innovative strength of our member companies and at the same time set a clear standard for our industry's competence in providing solutions," he said.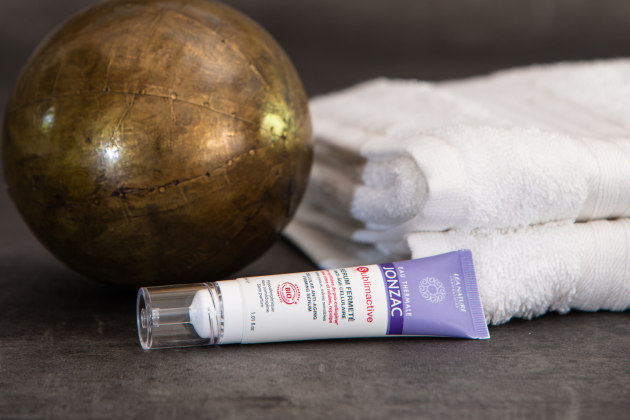 Albéa also won in the Plastic Tube category for its Eau thermale Jonzac Sublimactive Sérum Fermeté tube, which has a dropper with "fantastic" transparency that looks like glass but is lighter and more stable than comparable dropper packaging.
Aluminium Tube went to Tubex Russia's Cation-active Hair Colour tube for Estell'er, which uses colours with holographic modulations, and has a cap coloured with a mother-of-pearl effect.
Italy's Global Tube won the Laminate Tube category for its Beer Cream tanning cream tube, made for LR Wonder Company; the tube uses gold-coloured cold foiling and a metallised gold flip-top closure to project a feeling of luxury.
Finally, in the Prototype category, French manufacturer CTL Packaging won with its Green ESTube, or Easy Supply Tube; this product is made entirely of polypropylene, including the tube body which is normally made of polyethylene, and is thus completely recyclable. The tube is also printed using digital offset, and its low-profile closure achieves a 20 per cent material saving.