SugarWrap is developing kitchen solutions for Australian households with its bio-PE renewable products made from sugarcane waste, including its new 100 per cent compostable clingwrap. 
Founded in Melbourne, SugarWrap has developed zip lock bags, bin bags, freezer bags and clingwrap, using end-to-end sustainability principles in the design and production of each product.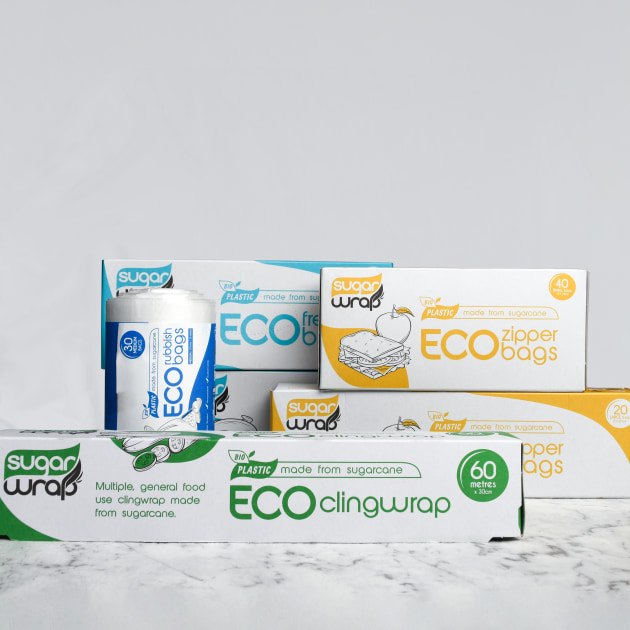 The sugarcane waste is sustainably sourced from Brazil, with the SugarWrap team looking to bring the technology over to Australia to have it locally produced, a spokesperson told PKN.
"We're working hard towards developing the technology here but unfortunately this isn't an option at the moment due to policy constraints," they said.
The latest release – SugarWrap Eco Compostable Clingwrap – is food safe, BPA-free and made from plant-based corn PLA. It can be used in the microwave as well as for storage in the freezer and has perforated portions "so it's as eco-friendly as possible", and breaks down in 12-24 weeks.
SugarWrap also has a recyclable clingwrap option made from 60 per cent natural sugarcane, as well as recyclable zipper bags, freezer bags and rubbish bags.
The SugarWrap range is available for purchase at Woolworths, Harris Farm, IGA and selected local grocers, as well as online.