When it comes to sustainability, by definition and opinion, the meaning is nuanced. Sustainability has a different meaning to different people with the heart of the dialogue revolving around the betterment of the planet and people.
As the world shifts to a new normal, every industry has been unpicked and influenced in one way or another.
When we look to the way sustainability has changed the narrative on packaging, in terms of what it is made of, how it is disposed of, how we create a full life cycle and so on, consumers are influencing and supercharging the industry to iterate and innovate. Historically we haven't thought much about the packaging our products arrive in our hands in – but there has been a societal shift as consumers now link their purchasing decisions to purpose. Building on this, there is a generational shift that links purpose to the wellbeing of our planet and our health, which is only expediting as we change the way we leverage solutions such as social media and digital channels.
Organisations and brands are making a conscious decision to shift to a new way of packaging through innovation. Innovation can be implemented through multiple channels; materials, delivery models, recycling models, digitisation, and so on – all of which have a flow on effect through the supply chain. The complexity of supply chains means that the unique components, that span end to end, need a contextual component. For example, the way we package raw meat compared to fresh fruit, for which nature has created a skin for a reason, will be very different. At the end of the day, food safety is paramount and the health of our population in terms of becoming unwell from food is critical.
We have seen the innovations in materials used for packaging, such as Apeel, or algae-based packaging, but there has been further innovation in terms of digital connectivity. The ability to give brands and consumers real time and contextual data can influence their decisions – be it the purchase, or instructing on the full life cycle of the packaging (should I recycle this, throw it away, or is it re-useable?).
As the physical space on a product's packaging decreases, concurrent with regulatory requirements increasing, leveraging tools such as QR codes has the ability to give a consumer a contextual experience to the item they are holding in their hand. For example, if I scan the QR code on a bottle of vitamin C, it can tell me my location, the product I am holding, and it can give instructions on the way the packaging should be disposed or re-used post consumption and the nearest facility to do so.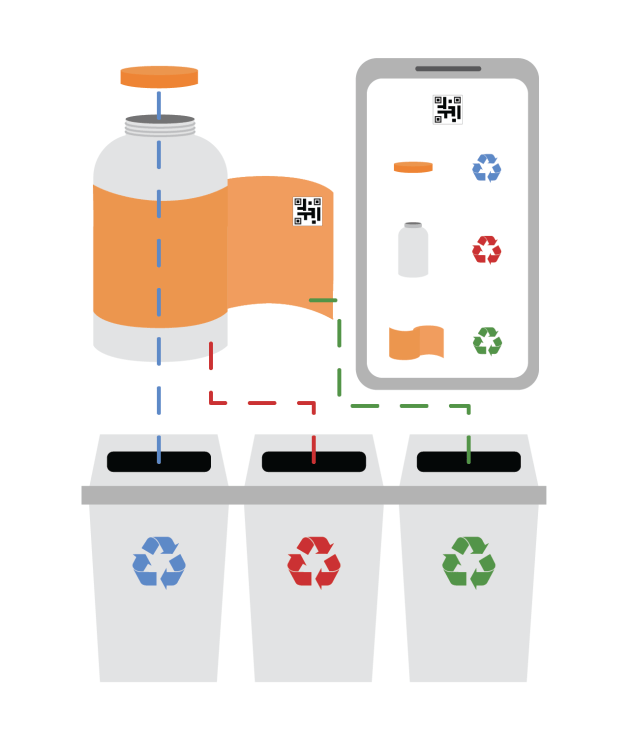 This educational component with instructions is critical, as there is vast confusion when it comes to knowing how to correctly handle packaging once a product has been consumed or used. Contextual instructions and further information not only educates, but connects to the consumer, highlighting the organisations social and environmental footprint, and contributes to an organisation's wider purpose for the betterment of the planet and for people.
Being able to communicate directly to a consumer also gives a brand the opportunity to tell their story better. Explaining further ways the organisation or brand is contributing to sustainability (whether this be through the United Nations Sustainability goals, or through an internal matrix specific for the organisation) can build a loyal following of consumers what want to continue to contribute, and through a means that resonates with them.
There will always be a balance that comes in needing to create an equilibrium between the safety of people through consumption or use of products, but also the impact on the planet. With consumer demands and awareness of the impact that packaging has had, paired with regulatory requirements, producers will have to proactively embrace sustainability issues.