There's a new entrant in the meal kit and meal prep market, and its focus is firmly on health and sustainability.
Gaining initial funds and popularity on idea-funding site Kickstarter in early 2016, American entrepreneurs Chris Place and Will Matters have now launched Prepd into the meal kit market.
Their company has also designed a sophisticated, eco-friendly lunchbox, called the Prepd Pack, that encourages portion control and variety.
The lunchbox, redolent of a Japanese Bento box, comprises a number of glass containers of varying sizes.
This enables consumers to choose to include multiple snacks and/or one pre-prepared meal in their weekday lunch.
In an effort to combat climate change, the lunchbox is made from high-quality recycled and environmentally friendly materials.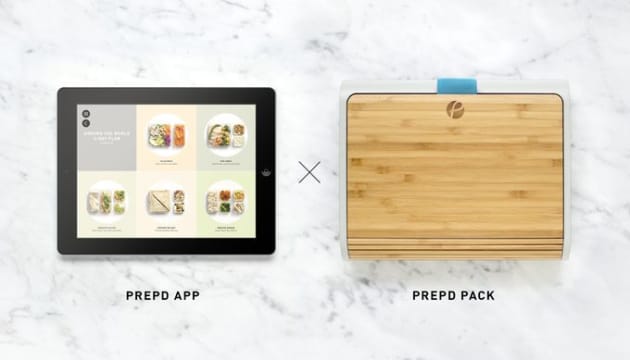 Image source: www.kickstarter.com
Prepd prides itself on being serious about sustainability. Unlike take-away containers, the Prepd Pack is aimed at being completely waste-free.
The driving force behind Prepd's encouragement of portion control is the issue of food waste, with the idea that by preparing their own lunches, consumers can have better control over their consumption and in turn, their waste.
An app to match
Supporting the Prepd Pack's concept of healthy eating is a newly designed app, called 'Get Prepd', which is available on iOS and Android.
The app provides consumers with inspiration for their lunches, and each image is accompanied by a recipe for the food pictured.
The app allows consumers to be part of the Prepd Community, a platform which allows for the sharing and discovering of ideas related to health, nutrition, and meal preparation.
Prepd is only available for pre-order currently.