New box technology designed for dispensing auto lubricant has been recognised with an 'innovative new packaging' award.
Penrite Oil Company's new Enviro Box, which was released this month, is designed to offer a safer and more environmentally responsible method for dispensing lubricant.
It has been named the winner of the Australian Auto Aftermarket Association's 2017 Most Innovative New Packaging Award.
Each Enviro Box used replaces a 20-litre plastic drum with a 100 per cent recyclable cardboard box fitted with a plastic bladder that contains the lubricant.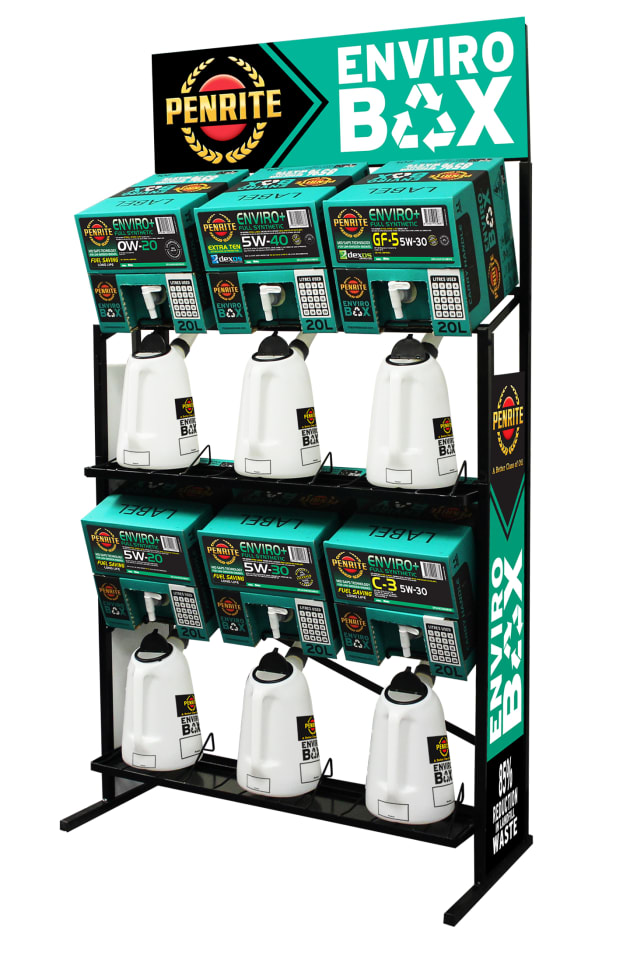 Dispensed by gravity fed taps, hand pump, or pneumatic pump, the system is designed to save workshop space and enable several grades of Penrite lubricants to be available for more efficient servicing.
The 'bag-in-a-box' concept means the lubricant is packaged in a bladder bag that's housed inside a recyclable cardboard box, as opposed to the traditional plastic drum.
The lubricant is gravity-fed through a tap into a six-litre jug, then dispensed into the vehicle. Alternatively, it can be pneumatically pumped or hand-pumped directly into the vehicle.
Enviro Box packages are stored on a dispensing stand or trolley, depending on the method of extraction.
They are 100 per cent recyclable, saving on landfill, and Penrite has partnered with Cleanaway to provide a simple option for disposing of the empty bladder bags.