An Australian green startup has hit a landmark 15,000 individual customers for its degradable, non-plastic dog poop bags.
Oh Crap, which says its mission is "changing the world one poop at a time", sells single-use compostable bags made from cornstarch, which break down in three months. Up to four per cent of Australian landfill is dog waste, of which 1.8 tonnes is produced every day by more than three million dogs, and the plastic bags holding it will take thousands of years to break down.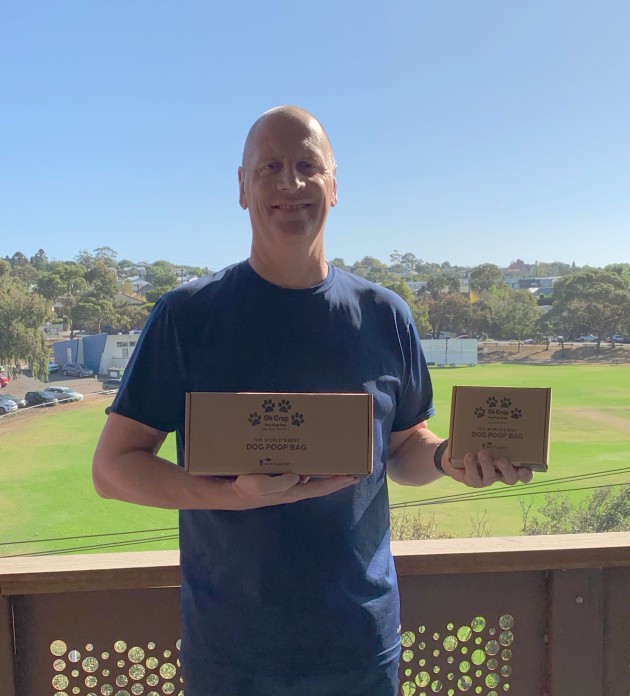 Bruce Hultgren, founder and "chief crapologist" of Oh Crap, said he was "ecstatic" to have hit the 15,000 milestone.
"Firstly, we saved four million plastic poo bags from landfill and that was incredible. Now, to know that we have 15,000 customers who are actively making a change with the help of Oh Crap – well, it is heartwarming," he said. "We're a family-based company trying to make a difference. That's why we started five years ago and it's what keeps us going every day."
Hultgren told PKN that the company is seeing uptake in its council and retail-ready options as well as its direct online orders.
"We've got about forty councils enquiring and going through tender processes, and we're getting requests about every other day, if not every day, from different councils.
"Retail we're growing each day. We haven't gone to the main chain retailers yet – we're dealing with doggy daycare centres and smaller stores. We're also launching into the retail market in New York on Saturday through a partner that's in two hundred pet stores in the US, which is kind of surreal," he said.
Further overseas expansion is planned, with many international customers already having found the Oh Crap site on their own.
"We've shipped to seven or eight different countries – the US, Europe and the UK, Singapore, the Middle East, New Zealand. We're now actively increasing our footprint globally through different warehousing options. We'll be officially in the UK and Europe in November," said Hultgren.