A program that sees paper coffee cups collected, sorted, and recycled locally – instead of sent to landfill – has been launched in Australia.
Detpak new coffee cups, which were announced late last year, will now be commercially recycled into paper with the introduction of its RecycleMe program.
The takeaway coffee cups contain a new lining that can be easily removed from the paper to ensure the recyclability of these cups.
The program will support a circular economy to keep products, components, and materials at their highest utility and value for as long as possible, says the company.
Detpak has aligned with industry partners to collect, sort, and recycle the cups as part of existing systems in Australia.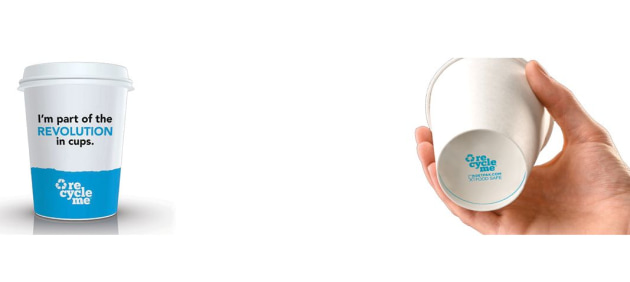 "We've been looking for a long-term solution for takeaway coffee cups and believe the RecycleMe program is one step closer to contributing to global environmental change," manager of marketing and innovation Tom Lunn said.
"As a nation, we lack local recycling infrastructure to convert waste into reusable raw materials, which means significant amounts of recyclable materials are being dumped in landfill or being held in storage until a local recycling solution becomes available."
The RecycleMe program will launch in Australia first before expanding to New Zealand later in 2018.
Partnering with official collector Shred-X, which is part of Freightways, Detpak has worked with the collector to design specialty bins to provide to customers, allowing them to separate the lid from the cup and dispose of the cup on location to be collected by Shred-X, before being recycled.
Shred-X currently has 50,000 collection points around Australia, and additional bins will be provided for existing customers for the collection of RecycleMe cups.