Australian enviro-tech startup Samsara Eco has raised $6 million to help build its first recycling factory plant later this year, through investors the Clean Energy Finance Corporation (CEFC), and the Woolworths Group's venture capital fund W23.
The companies join co-founder Main Sequence in the venture, the deep tech fund founded by the CSIRO, along with the Australian National University and Wildcard Ventures.
Samsara launched last year, and claims it has developed a new way to infinitely recycle plastic which it says will help end plastic pollution. The company says the technology uses enzymes to break plastic down to its core building blocks, which can then be used to recreate brand new plastic.
The raising builds on the grant Samsara was awarded last year by the Advanced Manufacturing Growth Centre  Commercialisation Fund to foster a new recycling process. The company also formed a partnership with Tennis Australia to recycle 5000 plastic bottles from the Australian Open through its method.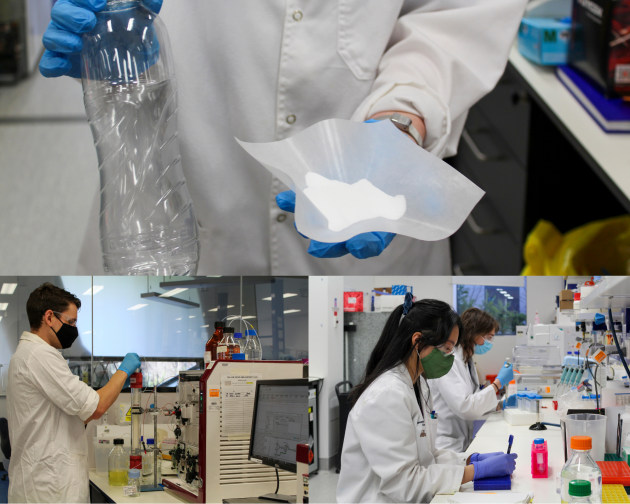 "The current approach to recycling is simply inefficient and ill-equipped to handle the plastic pollution crisis we are faced with today," said Paul Riley, Samsara's founder and CEO.
"If we are serious about addressing this problem in a meaningful way, we need a new approach to how plastic is made and recycled.
"Instead of mining for fossil fuels to create new plastics or relying on current recycling methods, which result in only nine per cent being actually recycled, we can take plastic that already exists and infinitely recycle it. 
"And unlike other alternate recycling practices, our process is performed at room temperature, and is truly carbon neutral, so it's all-around better for the environment – we're not just solving a critical waste problem, we're doing it in a sustainable way."
The company's long-term vision is to extend its technology capabilities to infinitely recycle other oil-derived plastic products, such as clothes made from polyester and nylon, in order it says to never have the need for fossil-fuel created plastics again.
Samsara says the new capital injection brings the company one step closer to that ambition, helping it prepare for the building of its new plant, ahead of full-scale production in 2023, along with growing its local team of scientists and researchers developing the technology.
"Samsara's innovative technology is bringing a welcome solution to the major challenge of plastics recycling," said Ian Learmonth, CEFC CEO.
"The ability to infinitely recycle plastics is likely to significantly increase recovery rates and reduce the volume of plastics that end up in landfill.
"Expanding resource efficiency and creating a circular economy can radically improve recycling in Australia and around the world. The potential emissions and landfill benefits are enormous." 
Ingrid Maes, managing director at W23, said investing in innovative startups led by visionary founders has always been its mission, and they are particularly interested in backing Australian businesses that are leading the way in sustainability. 
"Samsara is at the forefront of recycling, having identified a new way to infinitely recycle plastic, which has been a major challenge for businesses globally," Maes continued. 
"We're excited about the potential of Samsara and its ambitious plans. We look forward to partnering with Samsara as it works to make infinite recycling a national and global reality."
Commenting on the latest raising, Phil Morle, partner at Main Sequence, said Samsara is a "powerful example" of how deep tech can be used to solve real-world problems.
"Its breakthrough technology based on science has the potential to end our reliance on fossil fuels for plastic creation, and with it, bring us one step closer to ending the plastic pollution crisis we currently face," he said. 
"This is exactly the type of ideas and startups we want to help grow and scale. We see massive potential for Samsara, and are proud to be able to continue to support the company on its journey to solve such an important issue."