Asia's largest trade show for packaging and processing machinery kicked off at BITEC in Bangkok yesterday, promising four days and 1800 exhibits focusing on 'The Future of Processing and Packaging Innovation'.
In its 27th instalment, ProPak Asia 2019 will run until Saturday, and is expected to draw visitors from 50 countries.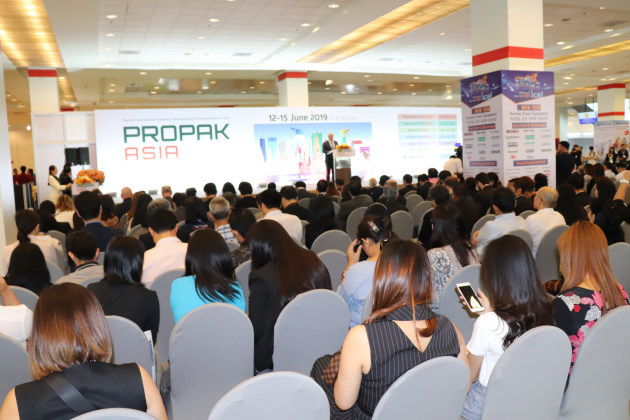 Speaking to dignitaries, media and VIP guests gathered at the opening ceremony, Australia's Professor Pierre Pienaar, president of the World Packaging Organisation (WPO), said: "The presence of so many of you here from around the world is indicative of how highly ProPak Asia is valued by all who are serious about global packaging and the latest trends and innovation. I look forward to learning with you from the experts in the field. I am confident that ProPak Asia will offer you dynamic challenges and information that will inspire you to go back to your respective businesses and work even more smartly to ensure you are bringing the best packaging to more people."
Pienaar said ProPak Asia is an "outstanding learning platform" and commented on the value of the international pavilions, of which there are 15 at the show, including the Australian pavilion.
The event is divided into nine main zones, with the PackagingTechAsia zone a top attraction. This zone is jointly sponsored by the Australian Packaging and Processing Manufacturers Association (APPMA), which also has a stand on the Australian pavilion located in this zone.
Evidenced by the scale of the show and the wide-ranging menu of side events, including the Global Packaging Forum co-organised by the Australian Institute of Packaging and show organiser UBM, and as Pienaar points out, "the packaging industry has never before been on such a fast track with so many factors influencing its future" and the dynamic expo that is ProPak Asia is a good place to discover the way forward.