Starleaton will be demonstrating the new Zünd Design Center 3.0 at PacPrint in May.
Known as ZDC3, the Adobe Illustrator plug-in is designed for creating packaging and three-dimensional POP/POS displays from folding carton, corrugated cardboard, composite material, PP and PVC.
ZDC3 offers a library of parametric designs, and designers can choose a template and enter custom dimensions as needed.
Designs can be completed with logos, patterns, text and other elements.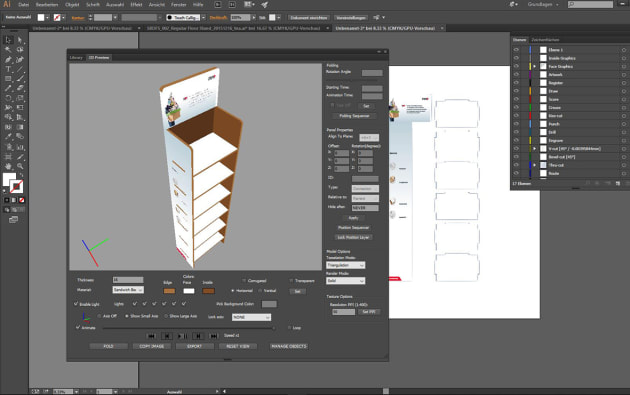 Zünd cutters can be used for packaging applications such as prototyping, short test runs and even production runs.
Zünd's modularity ranges from a standalone table to an upgrade path involving fully automated feed and unload systems.
A 3D preview module enables designers to verify the finished result any time, from any angle.
3D PDF files exported from ZDC3 are ideal for presentations of prototype packaging.
Designs can also be exported as 3D objects, videos, or static images.
All designs are ready to be imported directly into Zünd Cut Center for precision cutting and scoring on a Zünd cutting table such as the G3 L, also being shown at PacPrint.