PacPrint 2017 was opened this morning by Hon. Lily D'Ambrosio, Minister for Energy, Environment and Climate Change.
The minister reinforced the state government's support for the development of new printing technologies at the opening.
Among the technology on display at the Melbourne Convention & Exhibition Centre this week is the first public demonstration of new 'printable' solar energy panels developed by the University of Newcastle (UON).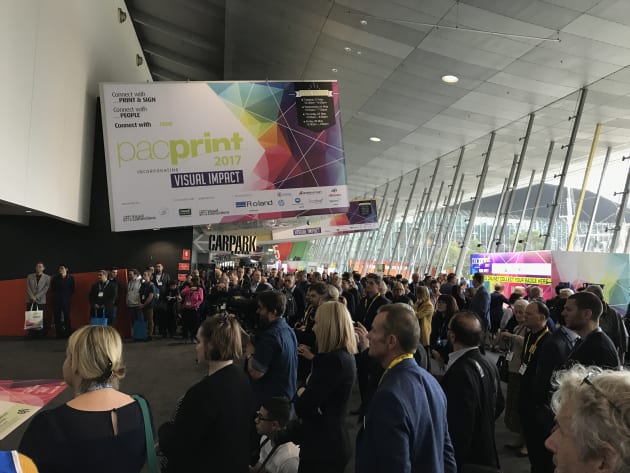 Located on the lawn area between the MCEC and the Yarra River, the custom-built 100m2 pop-up site will allow the public to touch the material and walk through and under it, as well as introduce its potential to the 12,000 print industry professionals attending the show this week.
Minister D'Ambrosio said the project was an example of the innovative new energy technologies that can be developed in Victoria with the right support.
"It's good for local manufacturing, and it's good for jobs," she said.
"Because of the manufacturing process used, these low-cost, light-weight cells have the potential to revolutionise the production of solar panels and solar energy, as well as helping to deliver a new 'functional printing' revenue stream for the printing industry."
Print is the second-largest manufacturing industry in Australia, generating $8 billion per annum. 
PacPrint 2017 will run from today till 26 May.