If Nestlé has its way, none of its packaging will end up in landfill or as litter into the future.
And, says the food company, our environmental situation is urgent.
This week, Nestlé announced its ambition to make 100 per cent of its packaging recyclable or re-usable by 2025.
The company wants none of its packaging, including plastics, to find their home in landfill or as litter, which means minimising the impact of packaging on the environment now.
Nestlé CEO Mark Schneider says tackling plastic waste requires a collective approach.
"We are committed to finding improved solutions to reduce, re-use and recycle so we can achieve 100 per cent recyclable or reusable packaging by 2025, and we hope others will join us," he says.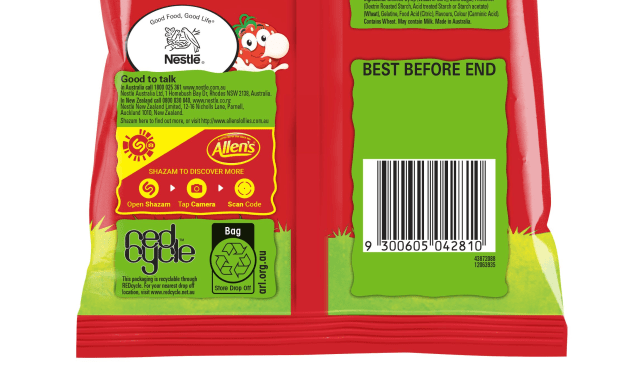 Lolly labels reflect mission
In Australia and New Zealand, Nestlé has started implementing labelling to help consumers recycle correctly, with new labels to appear on Allen's lollies this year.
Nestlé was one of the first to adopt the Australian Recycling Label (see pack above), which has been designed to outline what product packaging is made from so consumers can correctly recycle.
The scheme, developed by Planet Ark, the Australian Packaging Covenant and PREP Design, recognises that most consumers want to recycle, but need clearer information.
Into the future, Nestlé's focus will remain on three core areas: eliminating non-recyclable plastics; encouraging the use of plastics that allow better recycling rates; and eliminating or changing complex combinations of packaging materials.