Sydney headquartered Pro-Pac Packaging Limited has entered into a share sale agreement to merge with Integrated Packaging Group.
Pro-Pac is poised to become a leading player in the flexible and industrial packaging manufacturing and distribution market in Australia once the $177.5m merger is approved. Shareholders are due to vote at the end of October with a proposed date for completion of 6 November.
The merger will be funded through a combination of $60.0 million Pro-Pac shares issued to the vendors, a $54.8 million fully underwritten equity raising and $70.0 million from a new debt facility.
PKN spoke to Pro-Pac Group CEO Grant Harrod, who said that the deal is highly likely to proceed as a large majority of the shareholders have already indicated they will vote in favour.
Harrod, who will head up the merged entity, said the flexibles business will be the biggest division in the company going forward, accounting for around $310m in sales turnover, and roughly 65% of the group's turnover.
John Cerini, current CEO of IPG, will lead the Pro-Pac Industrial & Flexibles Division from completion of the merger.
Harrod said the new flexibles division will cover primary, secondary and tertiary packaging, giving Pro-Pac a unique positioning in the Australian market as the only company able to offer an full end-to-end packaging solution in shrink and stretch films and related flexible materials, such as lidding films for meat trays, films for bagging fresh produce.
"We're well positioned to capitalise on the growing flexibles market – it's currently growing at 4% per annum – backed by favourable and resilient consumer trends," he said.
"Our products are in some cases category disruptors – for example, shrink wrap in the beverage sector, where multipacks of products like beer now come shrink wrapped where previously they were in printed cartons," Harrod said.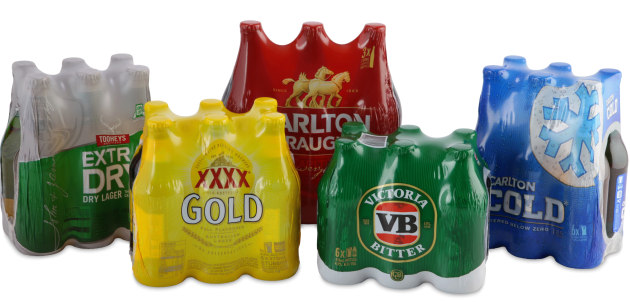 Harrod pointed out that the company is not competing in the decorative laminates space (flexible pouches, snacks and confectionery wrappers), where Amcor is a major player.
Harrod said when he joined the company in May this year, he was given a clear mandate to build the growth platform.
"The merger gives Pro-Pac an opportunity to lead consolidation of the sector with a strong pipeline of bolt-on acquisition opportunities," he said.
Since listing in 2005, Pro-Pac has acquired 30 companies, most of which are already integrated.
The merged company will have access to world class manufacturing and proven product innovation capability and to international markets with further opportunities for export expansion. IPG operates five manufacturing facilities across Australia and New Zealand.
"Pro-Pac has not had a foot in the New Zealand market until now, we'll be able to establish our presence there leveraging IPG's network," Harrod said.
"Pro-Pac will be a world class manufacturer without geographic constraints as we increase our offerings in key areas such as food service and agriculture film."
Harrod said the merger delivers a complementary blue-chip customer base with no material crossover, and significant cost synergies and cross selling opportunities with $2.0 million identified in the near term.
The deal also creates an opportunity to shore up the board, currently chaired by Ahmed Fahour. Apart from John Cerini, Rupert Harrington, executive chairman of Advent (the PE company which owns IPG) will join the Pro-Pac Board from completion of the merger.