Omniverse Foster Packaging Group celebrated its recent merger by hosting a special event in Port Melbourne on 23 November.
The evening included a presentation by Brendan Yee and Joe Foster (pictured below, right and left respectively) which highlighted the benefits and capabilities the merger brought Omniverse and Foster Packaging.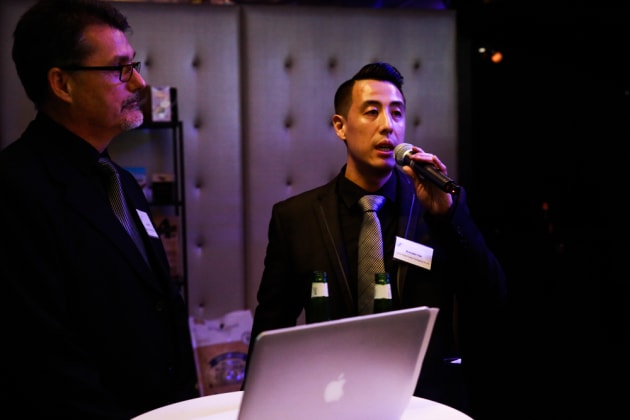 "I truly believe we can make a difference beyond the packaging industry and in people's lives around the world," Foster told guests.
Joined on stage by co-directors Darren Brits (below, centre) and Regan Foster (second from right), and shareholder Lawrence Jaffe (far right), the team celebrated the launch with colleagues, clients, friends, and family.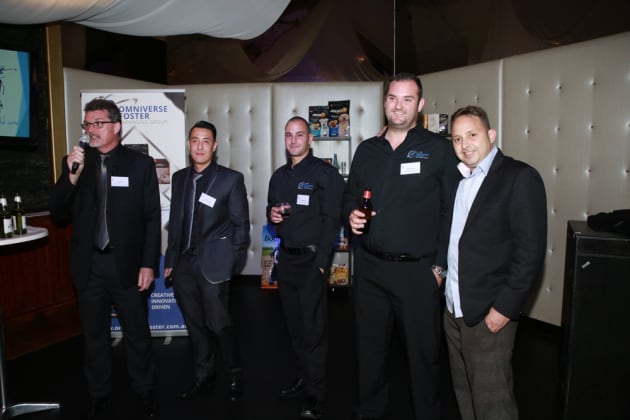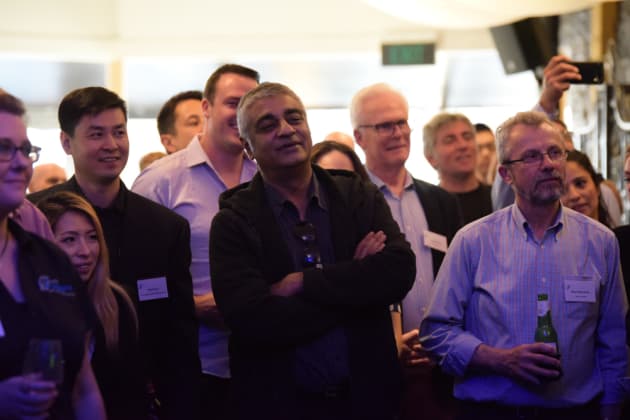 The widened variety of capabilities for Omniverse Foster includes an extensive R&D facility which will incorporate a test pilot centre to ensure quality and consistency.
Fast turnarounds using digital printing will offer the option of getting products to market quickly using local manufacturing, with further investment into a wider range of equipment to follow.
Omniverse Foster Packaging will offer colour management across flexible and rigid packaging and its international footprint will include partners in the US and Europe, and an office in China.