Coffee cups have been the subject of heated debate this year – but few have stopped to consider the amount of throwaway drink trays Australians are using to carry the cups. 
Mum-of-two Kate Stewart is passionate about reducing the burden of waste where she can – and has designed a reusable drink tray to address the issue in a practical way.
Her invention, Stay Tray, which is made in Melbourne from 100 per cent recycled material, is the first – and only – reusable drink tray available in Australia.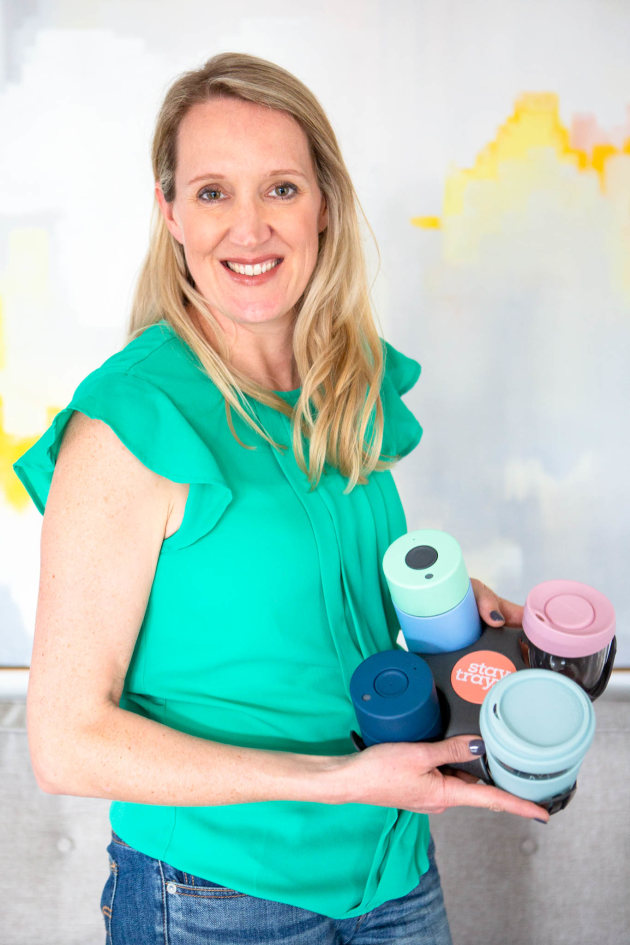 The new product was a finalist in both the 2018 PIDA Innovation & Design Beverage category and the Sustainable Packaging Award category, and officially launched this month.
Stay Tray takes away the need for a disposable coffee tray, creating a sustainable solution for the coffee run, she says.
"We started designing the tray 12 months ago as we felt placing 'keep cups' on disposable cardboard trays was counter-intuitive," Stewart told PKN.
While it was hard to achieve, she also kept everything the company did within a 50km radius – including the design, materials, and production process, including tooling components.
In an effort to demonstrate and qualify its commitment to sustainability and the environment, the Stay Tray team also engaged in a LCA study to understand its environmental impact.
"We utilized Ecodex to assist us in validating the energy/ water consumption for the tray," she says.
Once the team started doing prototypes, they also realised it had far more versatility than they first thought, and could be used for smoothies, McDonalds drinks, and kids' drink bottles. 
Now the word is getting out through PR and social media channels, the next step is to build Stay Tray's reputation among large corporates. There are already a number of cafes stocking the product, and the product is also about to launch in New Zealand.
"It's all about reducing waste and unnecessary energy consumption, simply because it's reusable."
Stewart says the tray has been likened to a drone.
"It's certainly been designed by engineers within an inch of its life," she says.
RRP is $25, and the Stay Tray can be purchased online.