The purchasing power of millennials is growing fast, and brand owners are adapting to this new breed of shopper.
The just-released Nielsen Millennial Report states the food and grocery retail market share of this group will jump to 17 per cent from its current share of seven per cent by 2021.
John Price, director of marketing effectiveness at Nielsen, told PKN the research showed a need for suppliers and manufacturers to better understand what millennials want.
"We're currently seeing a big shift that reflects the changing lifestyles of this group," Price said.
"To start with, brand owners need to better engage them by supporting the causes this group cares about.
"This is a big thing."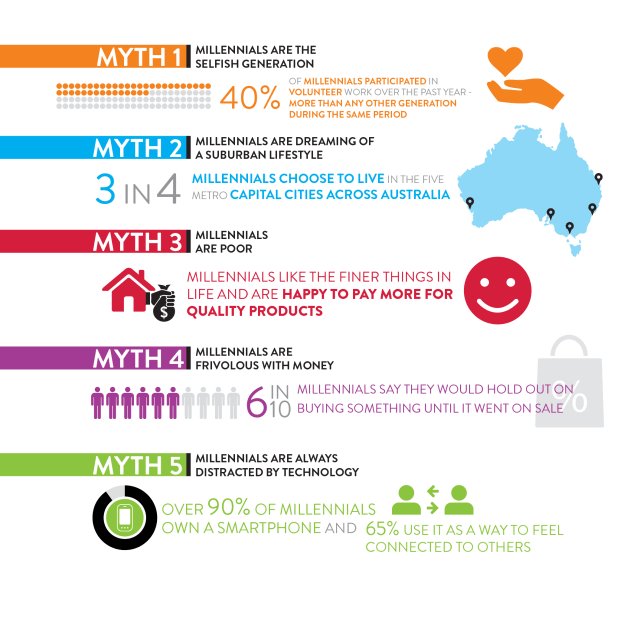 Price also said millennials were "more suburban" than the previous generation, with many living in metropolitan cities and few owning cars.
"They're not poor, but they're savvy in how they shop – so brand owners need to be able to offer them a good deal," he added.
"They also need to be connecting with them through social media, remembering that the average millennial owns about 11 connected devices.
"For them it's about the social experiences and the engagement, so packaging must tap into this desire by connecting with their social identity."
Price agreed augmented reality and various kinds of intelligent packaging should have a part to play in engaging millennials in the future, given the amount of devices they are connected to.
"The data suggests there's room for this segment to grow if brand owners communicate effectively," he said.
"Millennials care about brands that reflect them and their identity, and 40 per cent will pay more for a product if it is consistent with the image they want to convey."
Millennial fact file
Over the next five years millennials will account for food and grocery retail growth of $6.1 billion.
As a group, millennials are more educated, connected and demand more from brands and products.
Almost two-thirds will actively look for organic cues (62%) and sustainably sourced (60%) products, and half will seek out environmentally friendly products (50%) when grocery shopping.
Despite a lower than average income, millennials are more connected than ever. On average, they have access to 11 connected devices in the home and are fully immersed in both their digital and physical lives.
To engage Millennials well, brands need to be visible and consistent across platforms and marketing channels.