With the growing need for more sustainable packaging solutions and to replace fossil-based materials with renewable ones, UPM Raflatac has introduced its new Forest Film, which is made from 100 per cent renewable wood-based raw materials.
Developed in collaboration with UPM Biofuels, the new labelling film is made from UPM BioVerno naphtha, a 100 per cent wood-based solution originating from sustainably managed forests, giving new life to residue from the pulping process.
According to UPM Raflatac, when compared to standard label construction, the carbon footprint of Forest Film, including biogenic carbon, shows a significant reduction of emissions of up to 53 per cent.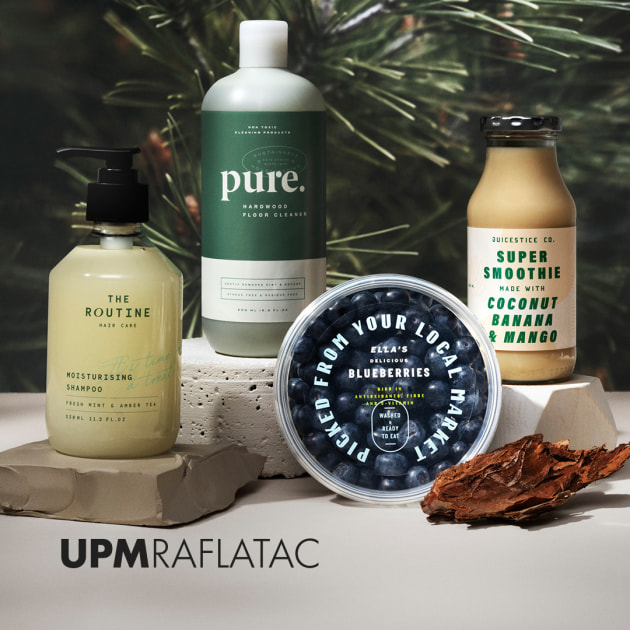 "As Forest Film is part of our SmartChoice sustainable labelling solutions, it offers an impactful way to reach your sustainability goals and make a smart choice for the climate," the company says.
"We are committed to exploring and innovating for a future beyond fossils – seeking ever smarter, more renewable product materials for everyday use.
"By introducing Forest Film, we take a leading role in sustainable labelling and answer out customers' needs of using renewable instead of fossil-based raw materials." 
According to UPM Raflatac, Forest Film is a drop-in solution, reatining identical performance, quality and recyclability to standard film.
Forest Film is ISCC Plus certified on mass balance basis, and is FSC certified glassine liner.