The ITV series – SMC's range of electro-pneumatic regulators/ electric vacuum regulators – offers stepless control of air pressure in proportion to electrical signals.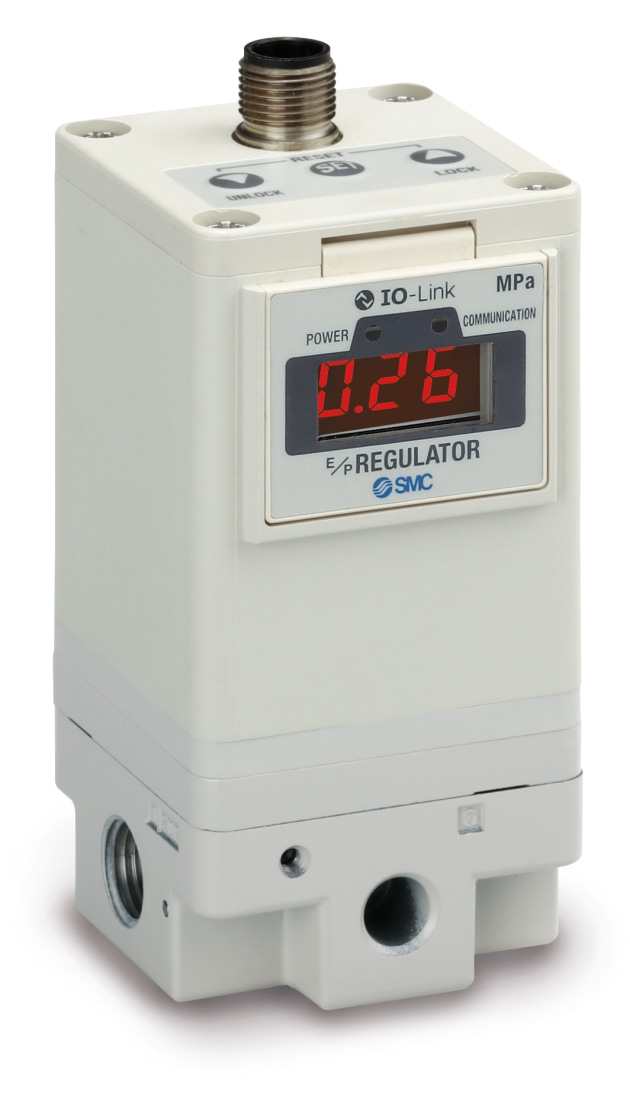 Recently, the range received an IIoT upgrade to include IO-Link functionalities, as Shaun Collett, NSW state manager of SMC Corporation Australia New Zealand (ANZ) explained: "SMC's R&D department places great emphasis on further enhancing our key product ranges in-line with mandates around energy savings, IIoT functionalities and space savings. Most recently, SMC has announced the expansion and relocation of our international Technical Centre from Tsukuba to the 'Kashiwanoha Smart City'."
Set to open in Autumn 2025, the expansive premises covers a site area of more than 42,000m2 and comprises of three five-story buildings. This move puts SMC amongst some of the country's top research institutions, including the University of Tokyo, Chiba University, National Cancer Centre Hospital East and more.
Simple and smart control of your applications
"We take the requirements of our customers to heart. Globally, our team of sales engineers' feedback regarding customer requests, and we develop our products accordingly." The ITV series is yet another popular component in the range that required a new age 'facelift' to meet the ever-changing needs of SMC's customers. SMC breaks down ITV's key benefits as follows:
          Make it simple: "The series offers dynamic control of air pressure by means of electrical signals."
          Get ready for IIoT with IO-Link: "Here, customers can exchange data and parameters remotely via a network of their choice." · Less space required: "The ITV series boasts a compact and lightweight design, with integrated LED display."
          IP-rated enclosure: The ITV series enclosure is IP67 rated to protect against water and dust.
          Energy savings: "The series has a power consumption of just 4W or less, which is particularly important in a time where energy prices continue to soar."
Adding to this, Collett said, "The ITV series offers a sensitivity range of 0.2kPa, linearity of plus/minus 1 per cent or less and a hysteresis of 0.5 per cent or less. It's compatible with communication models like CC-Link, DeviceNet, PROFIBUS DP, RS-232C, IO-Link."