The G Mondini Cigno Automatic Compact Tray Sealer is making its debut in Australia through the company's partnership with Select Equip. 
The company says small to medium producers in need of a fully automatic tray sealing system can now access it at a cost comparable to a semi-automatic setup. 
According to Select Equip, the Cigno is the only tray sealer of its kind in Australia, with features and benefits that it says set it apart from the competition, including the tool-less changeover capability, compact footprint, easy wash-down design, and highly competitive price point.
"The Cigno is the result of G Mondini's dedication to meeting the evolving needs of the market," said James White, marketing and sales director at Select Equip. "This fully automatic tray sealer fills a crucial gap, offering a compact solution with unmatched convenience, accessibility, and affordability."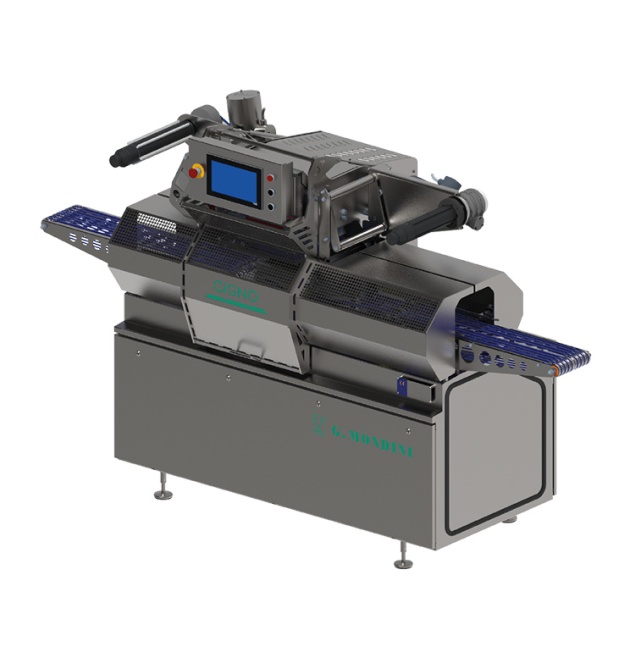 G Mondini says some of the key features and benefits of the Cigno tray sealer include:
      Low maintenance cost and simple operation: Minimise downtime and reduce maintenance expenses while ensuring seamless operations.
      Advanced MAP tray-sealing technology: Preserve product quality and extend shelf life with the state-of-the-art Modified Atmosphere Packaging (MAP) technology.
      Competitive price: Enjoy the benefits of an automatic tray sealer at the operating cost of a semi-automatic tray sealer, making it an affordable solution for small manufacturers and retailers.
      Small footprint at just 1.6 meters: Overcome space limitations with the Cigno's compact design, allowing it to fit seamlessly in restricted areas.
      No compromise on quality and product shelf-life: Deliver products of exceptional quality while maintaining their freshness and prolonging shelf life.
      No air, water, or vacuum pumps required: Eliminate the need for additional utilities, making installation and setup hassle-free.
      Suitable for the back of supermarkets and small ready meal producers: The Cigno's versatility makes it the perfect solution for retailers and small-scale food producers in need of efficient tray sealing technology.
      Only tray sealer in its class that can be fed from a conveyor: Streamline the packaging process by seamlessly integrating into an existing conveyor system.