At Print21+PKN LIVE: New Frontiers in Packaging print event earlier this week, delegates were treated to an immersive AR experience courtesy of Bill Atta of Dreemar. In an interview with him shortly after his talk he demonstrated the AR game he created off Arnott's Shapes packaging.
In a lively and highly engaging presentation, Atta told delegates that augmented reality has shifted out of the realms of gimmick which it occupied at first, and now that the technology has matured it is able to deliver "some really interesting results."
"Technology for technology's sake doesn't make sense," Atta said. "It needs to be employed to solve a problem. You have to examine the why of using AR."
"AR requires a strategy. It's not a gimmick. Anyone that comes to me wanting to do AR, I ask them why."
He pointed out that AR is a technology whose time has come. "We live in a digital world. Integrating AR in packaging brings phones, people and products together.
"The mobile phone is not going away. We can use it with packaging to develop incredible messages and engage with clients," he said. "We live in a digital world, so why can't our physical products engage people digitally?"
Demonstrating the AR game Dreemar developed off the Shapes box especially for the LIVE event, using a custom PKN AR app, he said: "We've just turned a humble cardboard box into a game, that game is connected to social media."
"It's so easy – you point your phone, you press a button, you're engaged."
He went on to point out how much valuable data can be gathered using packaging activated AR executions. Data that can be collected directly by the brand owner. Data that was previously only in the retailer's hands.
"Data drives decisions," Atta said. "Too much data is crazy, it's not worthwhile. It's about quality data – the data you get from one to one interactions."
This is not big data – it's granular data, he says.
"I believe it's a brand new communication channel that can deliver the same data you get from any marketing platform."

"I've seen this data all the time as a marketer but I've never seen it in the context of print."
"Augmented reality is the connector between the physical product and the digital channels."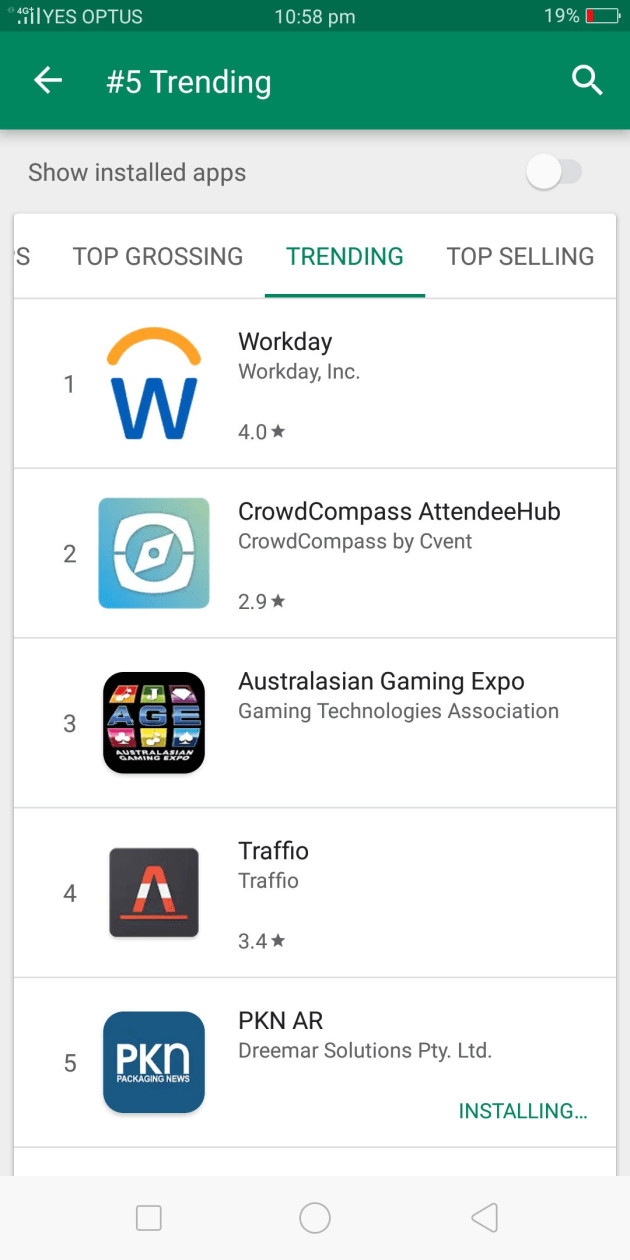 Incidentally, two days after the event, the PKN AR app created by Dreemar is trending in the top 5 business apps on Google.
Giving data back to the brands
AR increases consumer engagement, provides one to one communication and brings back data to the brands, according to Atta.
"The more senses you touch, the more engagement you get," he said, noting that AR gives brands an opportunity to stand out from crowd, change marketing messages quickly, and even create brand security by embedding digital watermarks in the printed packaging.

He said there are three key elements central to a good AR strategy: incentivise, engage, reward.
"We see a world where people using AR will be incentivised, engaged, and then rewarded for engagement, which will keep them coming back."
He went on to talk about new emerging technology that is web-based AR, and uses the browser on phone, saying Dreemar is in the throes of developing a solution for this.
"AR will have a prominent place in terms of personalisation. You can have a variable image that's personalised, and connect variable content that's personalised. AR and personalisation are symbiotic."
"Technologically, anything is possible – it's about what you want to solve. We can activate anything based on your business objectives being met rather than just willy-nilly for the sake of a gimmick," he said.