Telstra has announced a raft of new commitments to manage its resources more efficiently, including a promise to use only renewable or recycled materials in branded packaging by the end of next year.
Telstra uses 1.4 million kilos of packaging to deliver products to customers every year, and while most of the components can be recycled, some does unfortunately end up in landfill. This is set to change following the telecoms giant's latest pledge.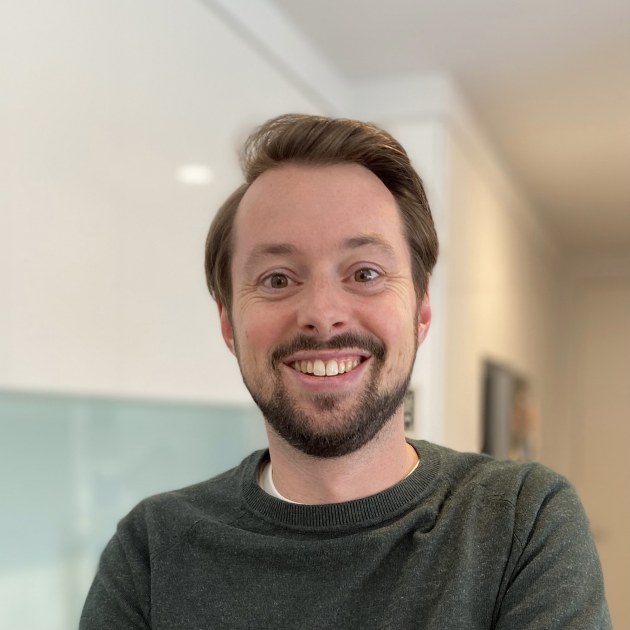 While an end-2022 deadline may seem ambitious, Telstra's head of environment, Tom Penny, told PKN the company has been working behind the scenes for some time to prepare to meet this target, and all the systems and designs are now in place to ensure roll-out according to the pledged timeline.
"We wanted to demonstrate leadership in this space and embarked on this journey about 18 months ago because we felt we had a responsibility, and an opportunity, to create packaging that is not only simpler, easier to recycle and has a lower environmental impact, but also delivers an improved unboxing experience for our customers," Penny said.
He clarified that the commitment applies to Telstra branded product packaging, not products that Telstra ships on behalf of third parties (like mobile phone companies). Penny stressed that the company does collaborate with third party suppliers to align sustainability goals.
The first Telstra product sporting the new sustainable packaging is the Telstra Smart Modem 2, which has seen a 75 per cent overall reduction in packaging materials. Packaging changes include a reduction from two sheets of paper across separate boxes to half a sheet, which is folded in an origami-like way to protect the modem and safely store cables and accessories.
"We've reduced the use of any plastic beyond the device, cable, magnet and protective film, and will no longer use inks or print finishes that could impact the ability to recycle the packaging," said Penny.The fibre-based packaging range, designed by Birdstone Collective, has been recognised in local awards programs, including winning a Gold for Best Use of Packaging at the 2020 Transform Awards, Australia and New Zealand. It was also a finalist in two categories in the 2021 Packaging Innovation & Design Awards.
The material reduction on this pack will eliminate 258,000 kilograms of packaging from the 1.1 million Smart Modem 2s Telstra ships annually – the equivalent weight of approximately 150 cars.
New sustainable packaging will soon be rolled out for with Telstra pre-paid devices and Telstra 5G Home Internet too.
"Using renewable and recycled materials in our branded packaging is only one half of the story; it's important that all materials we use in our packaging can be recycled by customers afterwards," he said.
Penny added that supply chain optimisation was a driver in this project, and with Telstra Smart Modem 2 packaging half its original weight, Telstra is now able to load an extra 33 per cent more products on to pallets for this product alone, making its transportation more efficient.
"As part of our commitment, we're also applying the Australasian Recycling Label to clearly identify how customers can recycle each packaging component."
Penny said the company will also be embarking on wide-ranging consumer engagement campaigns to inform and educate Telstra customers.
Plastic-free distribution
Telstra's total use of plastic for packaging is not high in volume terms, Penny told PKN. Of the 1.4 million kilograms of packaging the company used last year, 30,000 kilograms of that was soft plastics.
However, in line with the shift away from single-use plastic, Telstra has also begun work to reduce, then eliminate, the use of plastic courier satchels to deliver products to customers, instead opting to use recycled paper packaging.
Penny said that in the coming months, an automated packaging system will be up and running that will enable accurate sizing of the outer packaging used to transport consumer products, so that it is more closely folded around the product to ensure minimal wasted material and help take Telstra one step closer to plastic-free distribution of consumer products.
Resource efficiency targets
Along with its new sustainable packaging standards, Telstra also announced its commitment to reuse or recycle 500,000 mobile phones, modems, and other devices each year to 2025, and increase its network waste recycling rate to 85 per cent by 2025.
Electronic waste (e-waste) is Australia's fastest growing waste stream, with two in three Aussies (66 per cent) stashing at least one piece of unwanted tech at home. Telstra research reveals Australians are hoarding 61 million unwanted or unused technology items
Between May and July this year Telstra is running a trial to provide all Australians – not just Telstra customers – with a service to help ensure devices they no longer need are recycled responsibly.
The trial builds on Telstra's 22-year partnership with MobileMuster, Australia's only voluntary, government-accredited mobile recycling scheme, with participating stores now able to collect landline phones, modems, routers, tablets, Telstra TV's, smart home technology, wearables, gaming devices and IoT devices as well as smartphones and accessories.
For every device collected, MobileMuster can recover over 95 per cent of materials including glass in mobile phone screens, aluminium in casings and components, gold, silver, palladium, platinum and copper used in circuit boards, cobalt from lithium batteries, plastic in accessories and more.