Five thousand households in Mosman and Willoughby, NSW will be able to recycle aluminium coffee pods through their kerbside bins in an Australian-first pilot.
The trial, run by Australian recyclers iQ Renew and Crubcycle in partnership with Mosman Council and Willoughby City Council, will provide vital insights to help inform the development of a national coffee capsule recycling scheme that Planet Ark is taking the lead on. 
"It is great to see this trial occurring and we want to thank all the collaboration partners for making this possible," says Paul Klymenko, Planet Ark's CEO.
"By providing their communities with the additional option of kerbside collection it will allow more people to recycle their coffee capsules and contribute to creating a circular economy." 
Under the 'Curby' pilot, the capsules will be separated from other recycling at iQ Renew's Materials Recovery Facility (MRF) and transferred to the existing Nespresso recycling system in NSW for separating into coffee grounds and aluminium.
From here, the aluminium will go to aluminium producers, saving 95 per cent of the energy required to source aluminium from scratch, with coffee grounds going to local commercial compost.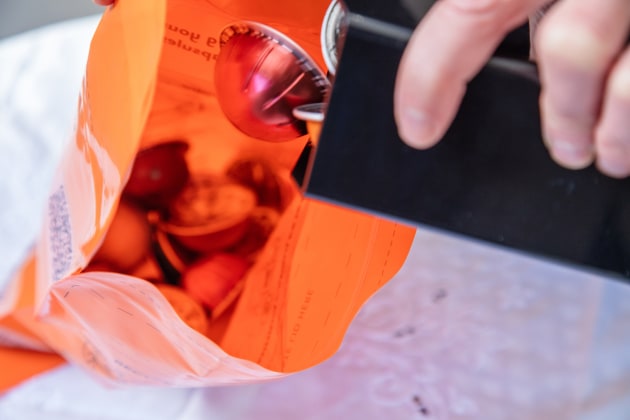 "The trial provided a way to test how capsules can collected and sorted, as well as assessing household demand for the scheme," explains Danny Gallagher, iQ Renew's CEO.
"While aluminium coffee capsules can already be collected for recycling through store drop-off, post and bulk recycling boxes, their small size has been an obstacle to recycling in traditional kerbside recycling systems.
"We have looked at kerbside collection systems overseas to see what works, and are optimistic that the Curby system of placing them in a bag will allow them to be separated easily in our facility." 
With funding for the trial provided by Nespresso, general manager Jean-Marc Dragoli says that the company's experience in developing similar recycling schemes overseas had shown that convenience is king when it comes to the success of recycling.
"We need to make it as easy as possible for people to get their used capsules recycled, and we know kerbside recycling is the easiest path. We hope that this increases the amount of capsules we can collect and process for a better win," Dragoli concludes. 
Participation in the trial is limited to 5000 households in Mosman Council and Willoughby City Council areas. 
Interested resident can register here or via the Curby app on the Apple or Google Play stores.