Australian fresh food producer Montague has completed the first phase of its $54m greenfield automated packaging and export processing centre in Victoria, partnering with ThreeSixty Supply Chain Group to support the development.
Once completed, the 18,000-square-metre facility based in Narre Warren North will have the capacity to process 42 million kilograms of fresh fruit product annually. The project was first announced in September 2019.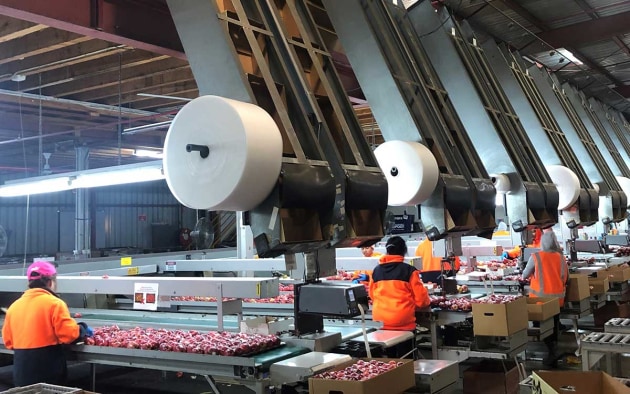 ThreeSixty provided an overall solution across operational and mechanical aspects of the site, as well as the design and development of the system architecture and material process flows of the equipment. 
Among the materials handling software and equipment planned for the site are a new LinkFresh ERP, and also Montague's existing Paperless WMS and fruit tracking system will be integrated with a Compac PCS and Dematic high-bay AS/RS for the producer's horticulture arm. 
"It was great to support Montague in delivering its highly-automated processing centre solution – an exciting transformation project for Montague's manufacturing and supply chain," ThreeSixty director of project services Derek Tan said.
"Our team brings a wealth of experience in reviewing, designing and executing initiatives that lead to improved service levels and efficiency, and future-readiness."
Montague chief innovation officer Rowan Little said the team will work with ThreeSixty for the second phase of the centre's development following the successful delivery of the first phase.
"ThreeSixty's partnership approach working through our complex requirements, gave them a deep understanding of what our business was seeking in a highly-automated production centre solution," Little said.
"In addition, their co-ordination of crucial technical design workshops ensured all the different software vendors were aligned. We've now engaged ThreeSixty to support the second phase implementation of all the IT systems and automation for our new manufacturing and distribution operation."
Montague is expected to start its second phase of development at the Narre Warren site in October, which is due for completion in December.