Foodmach has beaten deadlines to get surgical mask-making machines designed, built, and running to help boost the Australian supply of this essential piece of personal protective equipment (PPE). So far, one machine is up and running, with six more on their way to Australian PPE manufacturer Med-Con.
In a statement, the company said it had eight weeks from the purchase order to get Machine 1 ready for testing, but it was testing in six.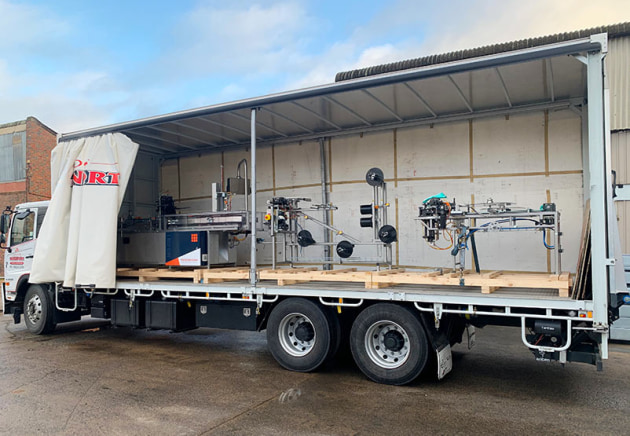 "We were given two weeks to get Machine 1 up and running at Med-Con. We did it one day," Foodmach said. "Med-Con started mask production on its first new machine almost a month ahead of schedule."
The company said the second and third machines are nearing completion and will be delivered early and the subsequent four machines will be rolled out weekly thereafter.
Foodmach director and the driving force behind us winning the project, Peter Marks, said: "It's been encouraging for our team to receive so much positive feedback from the wider community. The kind words have kept everyone's energy up during the 24/7 shifts we've been running to meet a two-month deadline. It's a project that would ideally take us four or five months."
Minister for Industry, Science and Technology Karen Andrews acknowledged Foodmach's success in building the PPE-manufacturing machines in a speech at the National Press Club in Canberra last week.
Andrews said Foodmach has a unique story as a pioneer of food production machinery, but they pivoted to this "vital national task".
"There's a real synergy in the fact that Foodmach operates in a building that was used to support our effort during the Second World War. And in another great chapter in this story, today's the day Med-Con will receive its first new machine from Foodmach," Andrews said.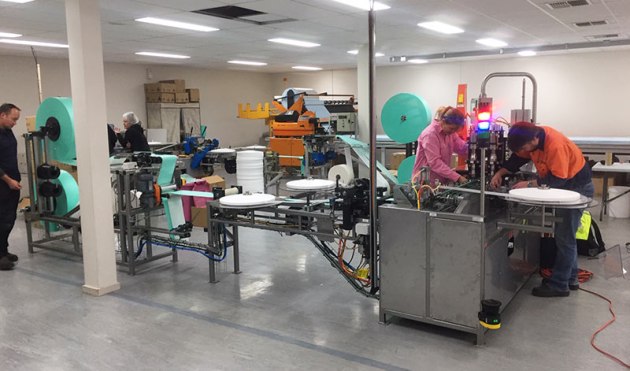 "When I first called Ray at Med-Con in February, they were the only Aussie manufacturer of face masks and his normal annual production was around 2 million a year. Now, by the end of this year they will have produced 59 million masks. They will have gone from 14 to 98 staff. And they will have significantly strengthened our ongoing sovereign capability for this vital product."