Two major co-packing companies – LJM NSW and Multipack – have merged to create market-leading NSW pure play co-packer Multipack LJM. Combined with LJM NSW's Victorian based parent company LJM, the new entity will be a formidable force in Australia's co-packing market.
The businesses, employing over 500 people, have a shared warehouse footprint of 50,000 sqm across seven sites in New South Wales and Victoria. They move approximately 5000 pallets per day of packed goods for Australia's largest FMCG, food, beverages, spirits, and pharmaceuticals companies.
Lance Miles, director and founder at LJM, comments, "Co-packing is an industry where scale brings scale, which was the driver behind the merger. It is estimated that the co-packing industry in Australia is worth approximately $300m. With turnover of approximately $75m, the consolidated entity captures approximately 25 per cent of the market share.
"By combining our operations, we have already won two large tenders, which is attributed to the scale of the new entity. The merger has opened up market share. LJM NSW was geared towards food, whereas Multipack had a strong FMCG and pharmaceutical focus.
"Through the merger, we have become the largest secondary co-packer in New South Wales, with a similar market share to that held by our parent company LJM in Victoria," he said.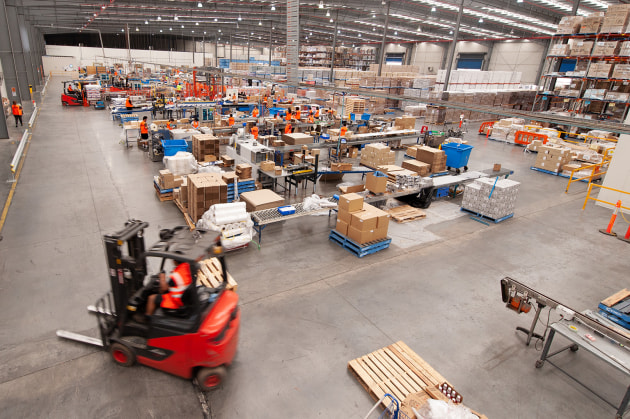 Adam Rawson, director at Multipack said, "Multipack is very technically focused, with state-of-the-art IT processes which are greatly benefiting the merged entity. Co-packing is a growing sector and forms an integral part of the supply chain for our clients.
"In the past, co-packing was often viewed as an ad-hoc service; however, today, many of Australia's leading FMCG manufacturers and importers that stock the shelves of Coles, Woolworths, Aldi, Costco, or independent retail chains use co-packing providers to handle entire product ranges.
"The co-packing industry is moving from strength to strength. The industry is highly regulated with accreditations and quality management systems to ensure high standards are maintained. Only bigger players will have the man power to keep up with the growing list of requirements," he said.
Multipack LJM services blue-chip manufacturers, multinational FMCG companies, local manufacturers, and brand custodians. All types of FMCG products are packed or handled such as canned food, confectionery, alcohol, tea and coffee, dairy and frozen foods, personal care products, sauces and condiments, and bottled water. Spirits and pharmaceutical products are also regularly co-packed.
Markets serviced include Australia, New Zealand, Japan, China, South East Asia, Middle East, USA, UK, and Europe.
A range of services and solutions are provided to meet any co-packing requirement. With 55 production lines, flexible machinery, and a highly skilled workforce, Multipack LJM has the scope and capacity to deliver an extensive range of services with a fast turn-around.