Western Australia's Hunt and Brew can now serve its cold brew coffee products Australia-wide after turning to Jet Technologies for a bespoke filling solution to extend product shelf life in stores and in transit.
Part of an established and experienced WA dairy company with a strong customer loyalty base in the region, Hunt and Brew was looking to go beyond Australia's west coast and expand to key metropolitan centres, such as Sydney, Melbourne and Brisbane. In order to do so, the company required a bottling solution eliminating any contaminants, which could cause the packaged products to expire prematurely.
Jet Technologies' EFS electronic bottle filling machine by AVE was the answer for Hunt and Brew. The machines are based on high-precision technology and guaranteed accuracy and performance in all the working stages.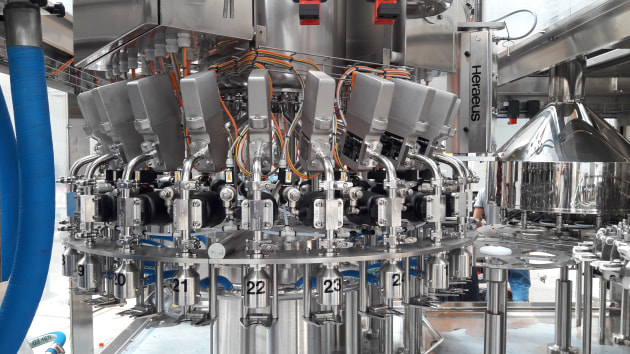 GM Jet Technologies Daniel Malki said it was a collaborative effort with Hunt and Brew to develop a bespoke filling and bottling process, and ensured the machine was suitable for bottling non-carbonated products, such as cold brew coffee with dairy.
"The scope of work was continuously refined throughout the project implementation phase and Jet Technologies' acted in a responsive and collaborative manner to ensure that Hunt and Brew's requirements were met," said Malki.
"Dairy packaging comes with a range of challenges. Jet Technologies was able to react quickly and build a solution with a system that was fully customised for the layout and output required by Hunt and Brew."
The EFS working stages are managed automatically by software and electronic dosing units, and in addition to the stand-alone filler, plastic and glass bottle filling machines can be supplied in a monoblock version (filler and capping machine), or in an all-in-one version (rinsing machine, filler and capping machine).
Malki said supermarkets demand new products each year, which can be difficult for food manufacturers with fixed production profiles, and as a result, need to find ways to innovate. For Hunt and Brew to expand to Eastern Australian markets, Jet Technologies' Ultra Clean Dairy Filling Machine helped to remove preservatives and extend product shelf life to 40 days.
"AVE Ultra Clean Machine works with air filtration, sterilising every bottle and cap before filling," said Malki.
"The filling machine can store each recipe and dosing requirement electronically, as well as easily changing bottle capacity from 400ml to 1.3L. The solution also can process large volumes of products required to service supermarket chains, with a 12000 bottles per hour filling speed."
"This presents a large business opportunity for Hunt and Brew, enabling them to fully engage with national supermarket chains."
A result of the AVE solutions from Jet Technologies, there is no longer contact between nozzles and containers, as well as no contamination between the air in the container and the product in the vessel during Hunt and Brew's production process.
The project was completed within "a rapid four months" from its initial enquiry, said Malki, with the machine onsite within two-and-a-half months.