At Interpack 2017, Domino Printing Sciences announced further technology advances around its recently released AxSeries continuous inkjet printers.
Within six months of launching its Ax-Series of next generation continuous inkjet (CIJ) printers, Cambridge (UK) based Domino Printing Sciences, represented in Australia by Insignia, has recorded over 3000 new installations across 74 different countries.
At a launch event at interpack, Domino confirmed that the Ax-Series' game-changing i-Techx automated platform is to be integrated into all CIJ models going forward. The i-Techx platform is one of three technology pillars that has underpinned the positive market response to the Ax-Series, which in the UK recently won a prestigious Queen's Award to Industry for innovation, marking the sixth occasion on which Domino's technical expertise has been similarly recognised.
i-Techx represents a smarter coding and marking solution, according to David Croft, Domino's global CIJ product marketing manager.
"The move to a flexible high-performance electronics and software platform allows our printers to be easily incorporated into the customer's production environment," he said. "The presence of integrated sensors automates system monitoring, reducing errors and the need for operator presence. The interface design is now more intuitive and easier to navigate, making coding a more familiar process for the customer, with usability scores comparable to smartphones."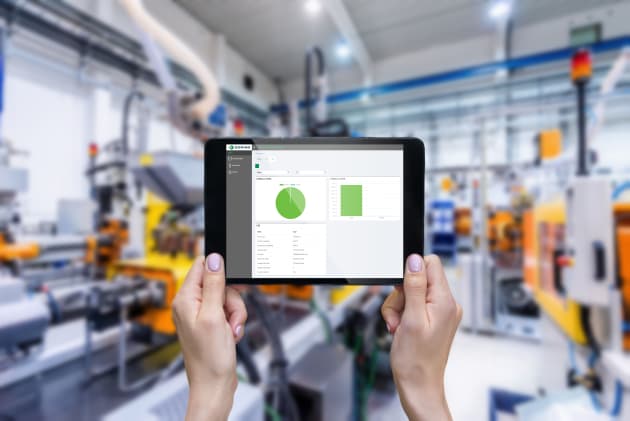 "The i-Techx technology has played a key role in redesigning CIJ technology for the Ax-Series. By integrating the rest of Domino's products into the platform, customers will be better placed to capitalise on the strengths of this technology to achieve the high level code quality required for their production lines," Croft said.
Domino's hold on the CIJ market is further enhanced by the UK company being the only coding and marking solutions provider to be a member of the European Printing Ink Association (EuPIA), giving it a unique advantage in terms of its suitability for food-safe packaging applications.
As part of a rolling development programme, a number of new ink formulations have been added for use with the i-Pulse jetting technology integrated with the three Ax-Series models including a black fast dry retort resistant ink (2BK858); and a ketone-free black ethanol plastic ink (1BK111) with advanced adhesion properties on a wide range of flexible and rigid plastic substrates.
Domino has also developed two new inks for the beverage sector which have been designed for coding substrates where a layer of moisture is present. As the dried ink can be removed through caustic wash processes, these inks are particularly suitable for use on returnable glass bottles: i-Pulse yellow ink (2YL855) with its high opacity and contrast on dark substrates, is designed for marking coloured returnable glass bottles and plastic kegs, while the i-Pulse black ink (2BK156), a high-reliability, fast dry black ink, has been developed for coding onto both PET and clear returnable glass bottles.
All these new formulations are compliant with both industry and national standards, including the Swiss Ordinance list for food contact.