Universal Robots has become the sixth company to sign on to the Open IIoT panel, joining forces with Balluff, Beckhoff Automation, SMC Corporation, Nord Drivesystems and ZI-Argus.
The company cites the need for factories of the future to be smart, and the focus on Industry 4.0, as its motivation for joining the Open IIoT (industrial internet of things) panel.
James McKew, regional sales director for Universal Robots in the Asia Pacific, says,"It is an honour for us to join Open IIoT. This cements our commitment to Australia, and allows us to harness our knowledge of the industry on a public platform. Over the years, we have worked hard to ensure that cobots are accessible to all.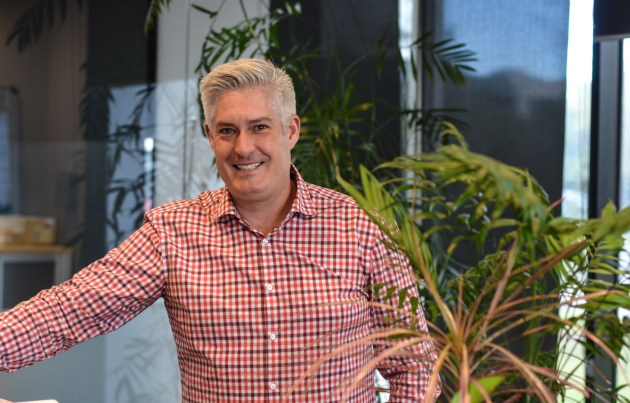 "In addition, the rapid adoption of collaborative robotics has created an ecosystem of end-of-arm effectors and the companies that developed them. SMC Corporation is one of our global UR+ Partners, and we are pleased to be joining them and the other Open IIoT foundation members."
Universal Robots' pioneering work commercialising the world's first cobots (collaborative robots) has seen the company carve out a niche for itself in the world of advanced automation and robotics. The company says that as the most flexible and safe alternative to industrial robots in modern manufacturing, cobots can work alongside humans, without the need for guarding, autonomously or with direct collaboration from a human master.
Helping to solve unanswered questions around Industry 4.0, and dispelling myths, the team at Universal Robots hope to further educate audiences on cobots and their endless benefits.
McKew believes that Universal Robots is the "missing piece" to the Open IIoT puzzle, he said, "We look forward to what the future holds, and have no doubt that this will be a fruitful partnership."
According to UR, the life-like inventions have modern manufacturing organisations enthused with how cobots can be deployed to deliver better safety and ergonomics, enhanced productivity and reduced labour costs. McKew claims manufacturers around the world are turning to automation to help fill important gaps on the factory floor.
He said, "Collaborative robots provide a cost-effective, flexible, and safe automation solution for a wide range of production applications and UR stand at the cutting edge of this revolution."
Universal Robots was the world's first cobot manufacturer, and has 34,000 cobots installed around the world. The company claims this makes UR's cobots the most widely deployed and reliable in existence.
"We offer robots for 3kg to 10g payloads and these are commonly used to streamline and automate repetitive industrial processes that, frankly speaking, humans don't want to do. While some may argue that we are trying to replace 'humans' in the factory environment, this is not the case. We are in fact enabling production departments to focus on more critical and complex tasks that skilled labour should be deployed to," McKew explains.
The Open IIoT panel is committed to delivering delivering valuable, efficient and easy-to-understand information on Industry 4.0, industrial internet of things, and other related topics to end-users and the broader industry. Its industry experts break down the jargon and tackle real-world automation concerns, addressing the crucial topics of real business value, security, data ownership and IT integration, helping customers to unlock IIoT opportunities for commercial value – and ultimately advance the Australian economy through smart manufacturing.