Tetra Pak has created a marketing opportunity which allows beverage companies to turn their drinks into ice creams and frozen products.
The Tetra Fino Aseptic 100 Ultra MiM package gives customers the opportunity to produce liquid dairy and juice drinks using their existing production processes and then market them as ice creams.
Dairy and juice drinks can be produced and distributed in small carton pouches at room temperature, then turned into frozen products in shops or in a consumer's home.
This allows producers to tap into the $72 billion global ice cream market without the need for additional investment in production equipment and chilled distribution systems.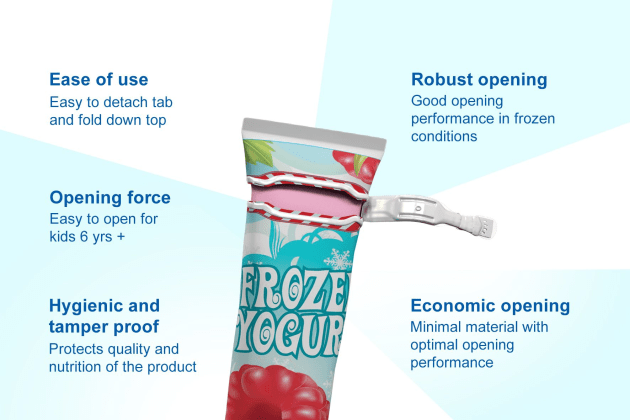 Want Want, a leading food company in China, was the first company to trial the product with its preservative-free flavoured milk.
It announced the new products to distributors in early September, and the response has been positive as it appeals to both  parents and children.
The Tetra Fino Aseptic 100 Ultra MiM package can be produced on the A1 Tetra Pak filling machine platform.
With a pre-applied opening using Micro Injection Moulding technology, the package can be opened entirely by pulling the tab, making it easy for children and others to enjoy.
The new package will initially be available from 2018 in the Greater Middle East, Europe and Asia.