In its centenary year, iconic Aussie brand SPC is putting innovation for local and export markets front and centre. Its latest launch is a trio of fruit snack ranges in pouches, a new pack format for the company.
The healthy snacking category has just received a boost from SPC with its launch of three ranges in a convenient new pouch format. Each range targets a different age category. Puree & Simple is a lunchbox snack (4-7 years); SPC FRUMAX, is designed for tweens busy with after school activities (7-15 years), and Goulburn Valley FRUIT PLUS is for women on the go.
As reported earlier this year in PKN (May-June 2018), the company has recently installed a new GualaPack pouch filling line (supplied by Auspouch) in a purpose-built high care zone at its Shepparton manufacturing facility. The line fills the fruit snack product into Amcor's Cheerpack pouches at a speed of up to 80 units per minute.
The products will roll out in the local market first with a launch planned for China soon. SPC MD Reg Weine told PKN earlier this year, these will be the first in a series of NPD roll-outs, prompted by high demand for the pouch format from the Chinese market.
Simone Coté, GM Marketing and Innovation, SPC, says: "At SPC we want to make things easier for consumers to make positive choices about the products they buy. Our new pouch packs do exactly that, helping Australians consume fruit that not only tastes great, is great quality but is now even more convenient.
"We created the SPC fruit pouch range to be both delicious and easy to use, made from local, home grown fruit from the our Australian backyard."
SPC says the products are free from artificial colours, flavours and preservatives, while the packaging is designed to make the snacks easy to consume, with extra-large spouts ensuring all the product can be dispensed, with minimum waste.
"Along with tasting great, our product have been developed to the needs of women as well as busy families on the go – where the daily chore of packing a lunchbox or filling a hungry tummy after school can be, just that, a chore. Best of all it allows parents to feel confident in with the quality of the products they give to their children," Coté says.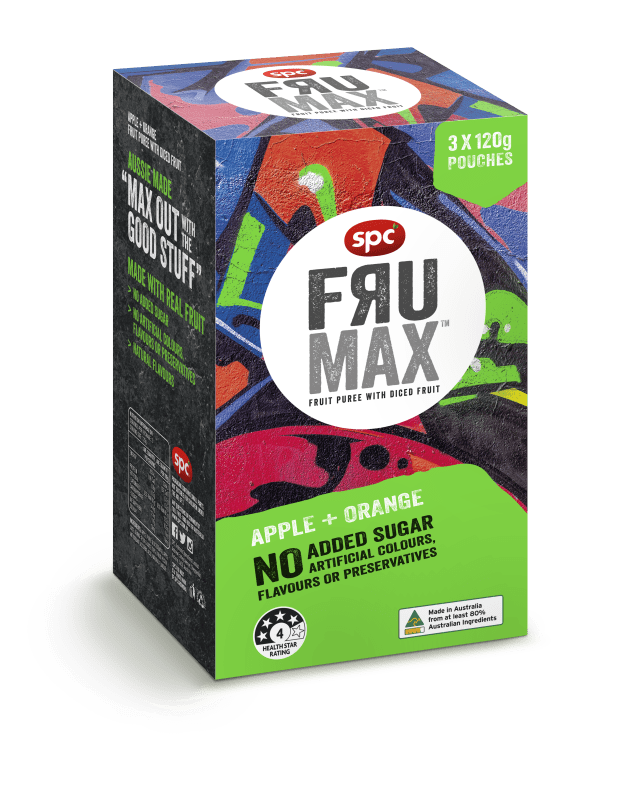 Puree & Simple are available in a 4-pack; SPC Frumax in a 3 pack, while Goulburn Valley FRUIT PLUS is sold as a single unit.
Australians can now purchase SPC Fruit Pouches from Woolworths, Coles and Independent grocers.
Ed's note: A recurring theme in our manufacturing plants: The wide range of SKUs plus the variance in secondary packaging formats across the ranges, points to the importance of having agile packaging lines.