Like most other industries, the global packaging market has been affected by the recent Covid-19 disruption. However, the industry has been resilient, with many new initiatives continuing to come through the innovation funnel. The snacking market is no exception. Paul Jenkins shares his insights with PKN.
Sustainability is the main driver for change in this sector, with numerous examples coming to our attention that pledge to reduce the packaging's environmental impact. Via ThePackHub's Innovation Zone database, which comprises nearly 5000 initiatives, we have followed the shift to more sustainable packaging. The other significant trend area for the snack market is the drive to improve convenience. Making life easier through snack packaging is an effective way of pleasing consumers and creating a point of difference in the marketplace.
As we can see from the examples that follow, the snacking market promises to continue to be vibrant as we move cautiously to a post-pandemic working environment. Sustainability will remain a primary factor for packaging change for the foreseeable future. The use of new smart technology may also help to throw up some new convenient pack formats as brands and retailers look for novel ways to make their snack packaging stand out in the market.
Intersnack: Move to monomer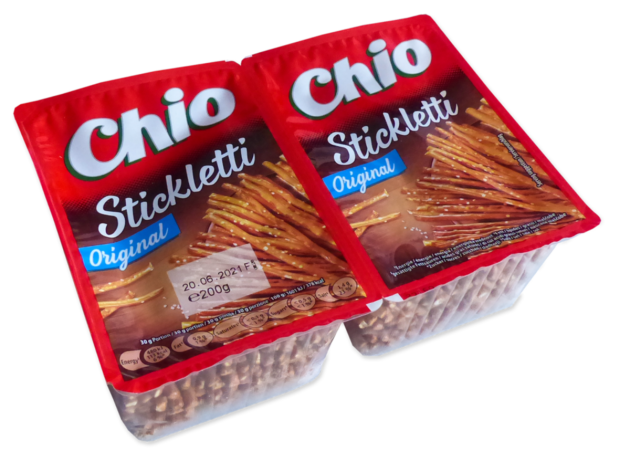 Europe-wide snack manufacturer Intersnack has moved its Chio Stickletti baked snacks packaging to a 100 per cent recyclable mono polypropylene (PP) deep draw base web. The savoury snacks are made at the Intersnack Knabber-Pastry factory in Cologne. The move to the 100 per cent recyclable film was due to a collaboration with Etimex Primary Packaging, and was achieved using its Vistaform PP deep draw mono film. The film is said to be notable for its high clarity and good forming attributes and is manufactured using a special extrusion process. The two companies have a history of co-operation going back many years. As part of Intersnack's environmental ambitions, it aims to reduce packaging material usage by 10 per cent by 2022 based on 2014 volumes, and to ensure that all off its packaging is recyclable by 2025.
Parkside: Reclosable functionality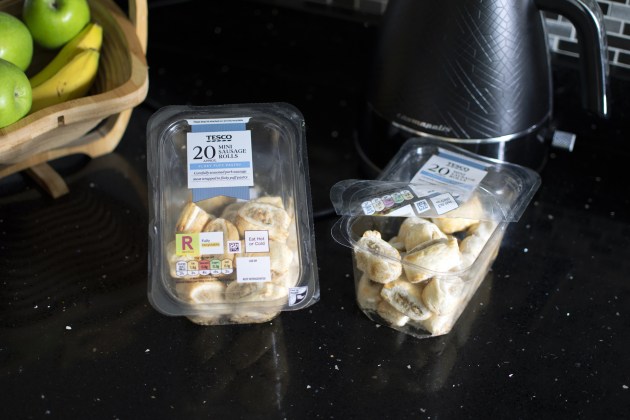 The UK's Parkside and chilled savoury products producer Addo Foods have developed a new reclosable pack for UK retailer Sainsbury's mini sausage roll range. With so much focus on plastic reduction, it is good to see solutions that are geared around improving pack functionality. The new pack helps Sainsbury's meet sustainability targets around reduced food waste; it retains moisture in the product to slow down the process of going stale. The 100 per cent recyclable PET tray and lid solution comprises a clear tray with a heat-seal lidding film laminate. It incorporates built-in reclose technology. The design also delivers improved barrier performance to keep the product fresher for longer and its single polymer design is ideal for consumer recycling in existing waste collection systems. The finished solution has enabled Addo Food Group to move to a complete PET solution to significantly improve the recyclability of the packs.
Innovia: Monostructure Films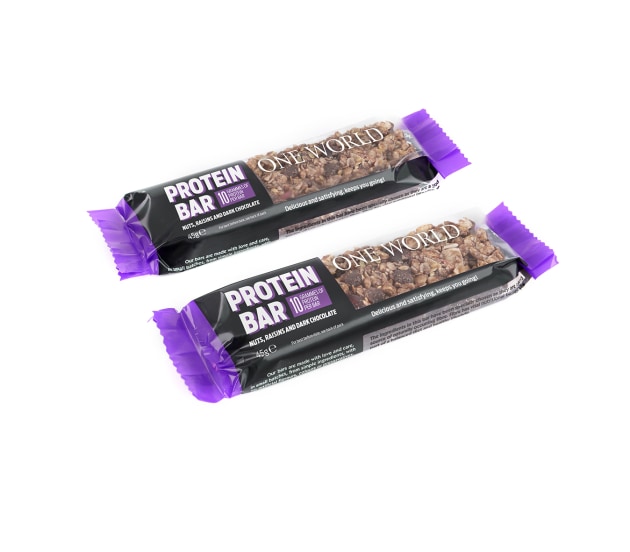 Global packaging company Innovia Films has announced the introduction of a new film as part of its Propafilm Strata range. The transparent mono-structure's properties make it ideal for the confectionery, biscuit and bakery packaging markets. The high barrier SLF solution is a chlorine-free product designed to deliver effective barriers to oxygen, moisture, aroma and mineral oils. It has a wide sealing range making it suitable for high-speed horizontal-form-fill-seal packaging. The Cumbria-based business has been able to develop a new barrier film that not only has outstanding oxygen and aroma barrier properties, but also has enhanced moisture barrier over standard PP films. This yields the possibility to increase product shelf life and reduce food waste. SLF is printable, glossy and is globally food contact compliant. SLF has also been classified as 'Made for Recycling' by Interseroh. It can be classified as 'recycle ready', or recyclable in countries, which have the infrastructure to recycle PP.
Tulip: Dual Pack
Food producers continue to look for new ways to bring convenience to fruition. Danish Crown Foods has introduced a new dual pack for its Tulip brand for the Swedish market. The Mild Mini salami launch is packed in separate portion bags. The divisible packaging designed for easy snacking and has two main functional advantages. By making the pack in two parts with a salami of 10 grams in each bag, the salami can easily be shared with a friend or alternatively eaten in two batches throughout the day. Tulip Mild Mini-salami is flavoured with dried vegetables and has been developed to appeal to the whole family. This pack speaks to the trends of portion control and food waste prevention.
Cappucino 3Corações: Convenient closure
Brazilian coffee brand Cappuccino 3Corações has introduced new closure technology developed by Crystal Lake, Illinois-based global manufacturer of consumer dispensing packaging Aptar. It promises to add convenience and functionality and will be introduced in the Brazil market in 200 and 400-gram packs. Bonded Aluminium to Plastic (BAP) technology has been used. The aluminium seal is welded to the cap plastic. After filling, it is welded back into the pack to ensure the integrity of the contents. Consumer research identified the main focus for improvement related to the consumption experience. The new pack brings a hots of functional advantages such as ease of opening, ease of closing, airtight seal between the lid and the bottle and wide opening for easy access of the contents. The lid has an integrated flip-top closure. The one-piece pack has fewer disposable parts. Opening the pack is now more intuitive with the aluminium seal coming out in full. The elimination of the thread achieves a 16 per cent lighter pack. 3Corações estimates an annual reduction of 40 tons of plastic with the new packaging compared to the previous design.
Paul Jenkins is managing director of ThePackHub. Visit www.thepackhub.com to find out more about its services.
This article was first published in the July-August 2021 print issue of PKN Packaging News, p36.