PKN's national sales manager Sharon Amos was on the packaging and processing beat at Foodtech Packtech in New Zealand this week, gathering soundbites and snapshots (see gallery above) for the PKN news team to compile this report. Here are the highlights.
On the Fibre King stand, PKN spoke to CEO James Windsor, who said the company has decided to exhibit at Foodtech Packtech this year as the company now has a local presence.
"We've always supplied equipment and supported New Zealand, but based out of Australia. Now we have a man on the ground, Lee Evans, looking after our New Zealand base from a sales and service perspective. 
"We have seen a great increase in our ability to increase leads and enquiries through this market and it makes sense to be at the show," Windsor said.
Lee Evans told PKN he is enjoying supporting Fibre King's customers on the ground and he sees a bright future for Fibre King in the region.
On the Confoil stand, PKN spoke to Xufeng Xu, who said: "Confoil has been in the packaging space for 25 years in the New Zealand market, and we are always introducing innovative and good quality packaging to the local market, and we believe Foodtech Packtech is a great platform for us to meet with all the end users and projects managers that we could possibly work with.
"We just introduced our first 100 per cent compostable packaging called DualPakEco, which is made from cardboard, and we have been working with BASF in the last two years for the special coating work to provide the best performance and achieving the highest standard you can find in the market right now.
"The tray is suitable for microwave oven and frozen, so it brings together everything you would be looking for in tray performance for the retailer and all manufacturers of foodservice."
On the Labelmakers stand, PKN spoke to Thomas Kaffes about the company's presence at the show. 
"We are here really to show the range of options we can provide. A lot of customers may not know that although we are called Labelmakers, we make more than just labels," Kaffes said.
"We are displaying the full range of packaging that we've got for local products, and sustainability is still a large item that we are assisting our customers with in several ways.
"One is in using recycled content in our raw materials, the other is looking at how we can recycle and reuse some of the waste that is created, and lastly, it's looking at how our labels on containers can easily be removed so that the container is easily recyclable."
On the Heat and Control stand, PKN spoke to Scott Burrows about why the company is here at the show.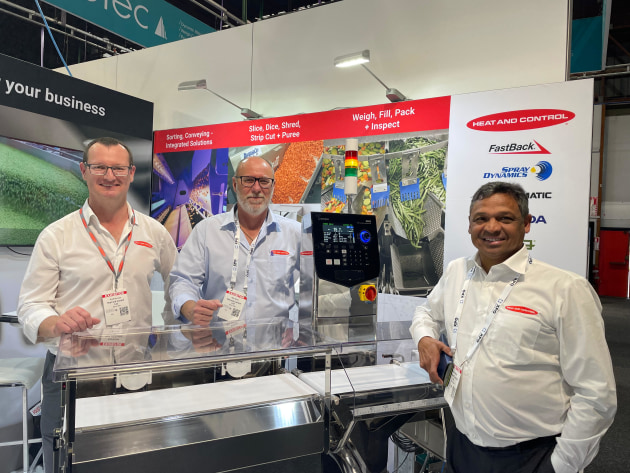 "It's all about a bit of brand awareness just to remind people who we are, and also to present some new products that we have available," Burrows said.
"We really just wanted to reconnect with everybody after all the troubling years that we've had, so it is a nice moment to reconnect with everyone – whether that be our customers or our competitors, which we have had long standing relationships with."
During the AIP seminar, PKN spoke to Goldies Wholefoods' Sarah Yanez about the company and what its vision is.
"We've had Goldies now for 14 months and it's been a rapid growth and learning curve for us," said Yanez.
"We wanted to make it more commercial – we were a Covid start-up, and now we have worked through it, and believe in the next 12 months we will be able to go out to a lot more wholesalers.
"We have two ranges – porridges which are oat-based, and we also have a keto gluten-free range with no oats. Our products don't have anything in them that we don't need, such as no dairy products for those that are dairy averse."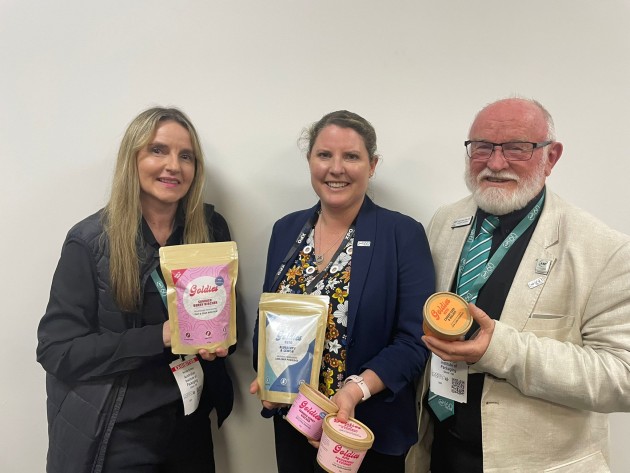 On the AIP stand, PKN spoke to Nerida Kelton about why the AIP has a presence at the event.
"The AIP is a longstanding partner of Foodtech Packtech, and in fact, we've been to the last nine shows, other than the ones we couldn't come to due to the pandemic, so we certainly are an important association partner of the show," Kelton said.
"We bring the educational content to Foodtech Packtech – we had a packaging forum for free yesterday, and we had over 20 speakers from across Australia and New Zealand come to that to talk about current regulations, single-use plastics, flexibles and soft plastics, all the challenges of recycling, sustainability, state of packaging guidelines, and much more.
"We were really happy that a lot of our members came out, and seeing some new people as well in the audience. It was a really great turnout, and was a good opportunity to say hello and network with members and the broader industry."
On the O F Packaging stand, PKN spoke to Jessica Ansell, who said: "We are really excited to be back here in New Zealand, we haven't been here since before Covid, so it's been really great to see the NZ industry come together for the first time in a number of years now," Ansell said.
"There's a lot going on in NZ similar to Australia in the sense of sustainability and moving towards better packaging practices, and we are here to engage with NZ and make sure that we can share the love and what we have to offer from an Australian standpoint.
"We've had a lot of interest in moving towards the mono-polymer recyclable pouches, in line with the sustainable packaging guidelines, similar to what APCO have got. NZ is looking to push for a little more consistency in the market, and a lot of customers are getting feedback from their own clients that they want sustainable packaging.
"NZ has been really excited for our new products, especially for high-barrier products. NZ has got a really good export market for things like milk powders and produce goods, and there is a lot of people looking for high-barrier and recyclable solutions, which have not been available as much in the past as it is now."
On the Rollex Group stand, PKN spoke to Rob Laurie about what brought them here to Foodtech Packtech show.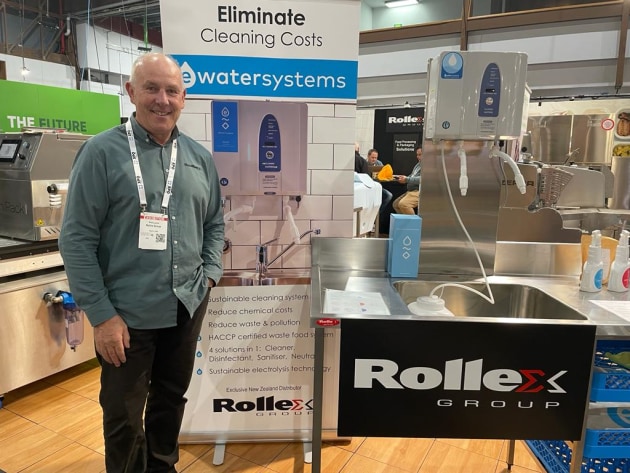 "From an industrial perspective, we have our industrial range of equipment, and want to expose the business and products to the general market and new prospective clients," Laurie said.
"We have an e-water product, which makes all your cleaning chemicals out of salt and water, particularly for kitchens, but a lot of other applications as well, and it turns back to salt and water when you put it in the drain.
"It is also big in Australia – it is in all of the top restaurants, a lot of hospitals are using it, and the Melbourne Convention Centre and the MCG runs this system through all of its kitchens. It is a really interesting system."
On the tna Solutions stand, PKN spoke to Paul Daniel: "Foodtech Packtech has been historically the place where we represent our company, and in this industry – in packaging and processing – it has been a very significant show, albeit much smaller than its cousins in Australia or Germany. It is a small and intense show, but we always felt that it was always important to have a presence here," Daniel said.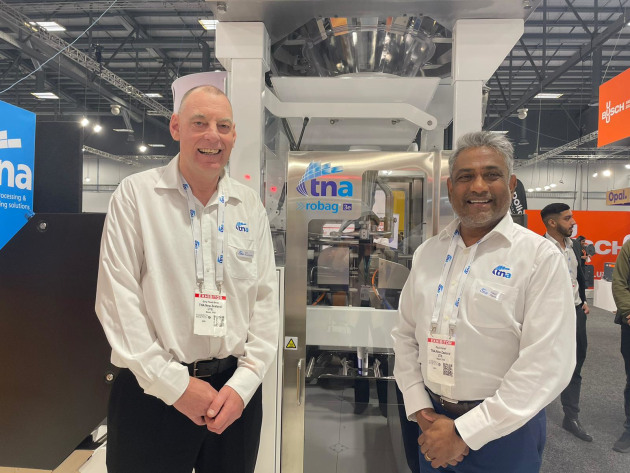 "We are a solutions provider, and in doing that, we have to go with what the market needs. We have to give solutions to the current, we need to ask what do our processors need to deliver to the customers. We are changing with the times.
"As a company, we've always thought about the environment and having the smallest footprint, as well as having the most efficient way of packaging. We don't want elaborate or overblown systems for what we see as a simple application. We will do applications to suit the customers needs and requirements relevant to industry, the world, and everything around it."
 More soundbites to follow in Part 2 next week...