In the lead up to the Tokyo 2020 Olympics, Danone will have two specially designed YoPRO yoghurts hit Woolworths stores around the country, as it partners with some of Australia's best athletes for the launch.
The specialised packaging will feature across two new flavours in the YoPRO range – the cherry YoPRO pouch and the brand's first dual flavour, the pineapple guava YoPRO pot. Both varieties come in green and gold packs and feature the Australian Olympics coat of arms.
YoPRO Brand Manager Xavier Gonzalez told PKN that the brand worked with AM_+ Brands Design Agency as well as its global packaging partners to source materials, while the yoghurt was made locally in the Kiewa Valley, Victoria.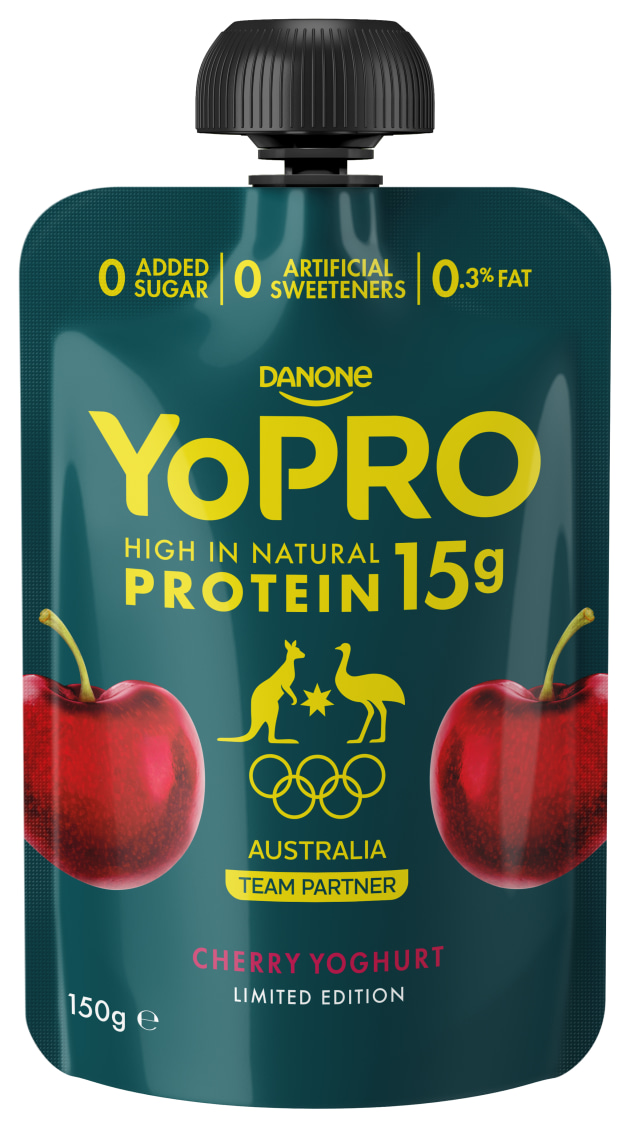 The new products aim to support and embody the spirit of the Australian Olympic Team, Gonzalez said.
"The Australian Olympic Team packaging is set to stand out in the yoghurt section which is mostly filled with black and white packaging. We expect the contrast of the green and gold designs to spark excitement amongst consumers."
YoPRO joined as the official partner for the Australian Olympic Committee as of last year, where it will support the Australian team in the lead up to and during the 2020 Tokyo Olympics.
World number one women's tennis player Ash Barty, Olympic gold medallist Kyle Chalmers and Commonwealth Games gold medallist high jumper Brandon Starc are among those athletes who will be taking part in the YoPRO campaign.
"We are excited to be partnering with Australia's brightest stars as well as young up and coming talent for what is the pinnacle sporting event in the world," said Gonzalez.
Both the pineapple guava YoPRO pot and cherry YoPRO pouch contain 15 grams of protein, less than one per cent fat, and have no added sugar or sweeteners. The new products will be available in Woolworths from March 16.