Chobani has released a limited batch mandarin flavour yoghurt decked out in striking packaging in celebration of Chinese New Year.
Against a brackdrop of red and gold colouring  – symbols of good luck and prosperity – the pack's creative graphics depict a dragon composed from mandarin
The tub is wrapped in a shrink sleeve printed by Gravure Packaging, with a foil lid printed by The Van Dyke Press, and the artwork by The Key Branding.
Only one batch of the 170g flavour was produced and is currently available exclusively at Woolworths stores across Australia while stocks last.
The product development was inspired by the Chinese New Year tradition of gifting mandarins to family and friends as a gesture of goodwill and prosperity for the coming year.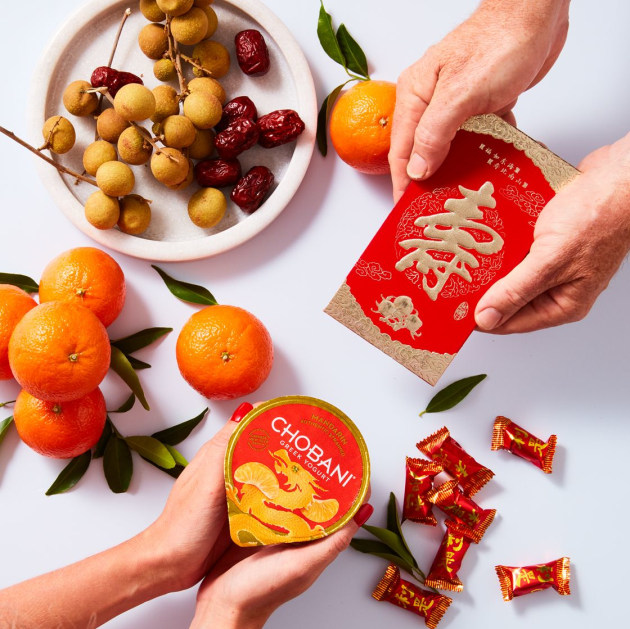 Peter Meek, managing director Chobani Australia, says: "Our limited edition packaging allows us to get creative, have fun and tell a story through our packaging, beyond just the flavour. We can develop products around celebrations, seasonal trends and consumer requests to bring innovative flavours to the category and stand out on shelf."
"Chinese New Year is a big cultural event here and celebrated by many of our staff, we thought the perfect way to enhance the celebration would be to create and launch a special Chinese New Year Batch Chobani."
The launch of the Mandarin Chinese New Year Batch will be supported by Chobani's field marketing team, sampling the Mandarin Chobani at Chinese New Year events across Melbourne, Sydney and Brisbane.