The 2017 Save Food Packaging & Processing Award was given to a New Zealand avocado processor for its work on ensuring a waste-free supply chain.
The team at Fresh Technologies have been ensuring their avocado harvests are optimally processed and packaged, enabling a waste-free supply chain that can span wide enough to support the global growth in avocado consumption.
The combination of Fresh Technologies' Cold High Pressure Processing (CHPP) and Cryovac Freshness Plus Active Barrier packaging has enabled Fresh Technologies to achieve a chilled shelf life of 90 days, which is a 60-day extension over existing passive high barrier packaging technology.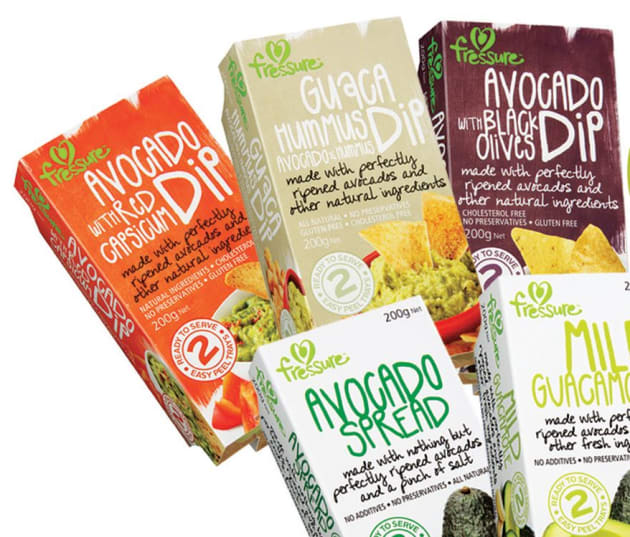 The smarts behind Fresh Technologies' CHPP is pivotal to driving extended shelf life, and delivers high yields – recovering 100 per cent of avocado flesh, leaving only the skin and seed.
The 2017 Save Food Packaging & Processing Award High Commendation was given to Woolpack Australia for Woolcool.
Woolcool is on track to removing 2M polystyrene boxes from manufacture and disposal in year one of trading.
The attributes of Woolcool create the following recovery initiatives:
The food grade film can be recycled via major retailers through soft plastic recycling bins.
Woolcool liners can be used many times, often more times than polystyrene boxes which easily crush.
Woolcool can be composted as it breaks down quickly in the environment which unlike polystyrene, is fully biodegradable.
Woolcool has a customer recycling program where it can collect and recommission the used liners.
Less damaged goods end up in landfill as Woolcool has a cushioning effect during transport, ensuring products arrive in better condition.
On-line grocery, food, beverage and pharmaceutical items that have very temperature sensitive transport needs can easily be spoiled resulting in significant wastage due to risks in food and human safety.
Woolcool has been proven to keep chilled items at the critical 5 degrees C or lower for more than 24 hours. Woolcool prevents food wastage and maintains nutritional content which can be lost due to damage and fluctuating temperatures.
Since the launch of Woolcool, it is estimated over 25,000 polystyrene boxes are saved from landfill each week resulting in approximately 1,300,000 polystyrene boxes saved annually. This number continues to grow on a weekly basis.