SMC has developed a stainless steel vacuum ejector suitable for environments with vigorous washdown and temperature requirements.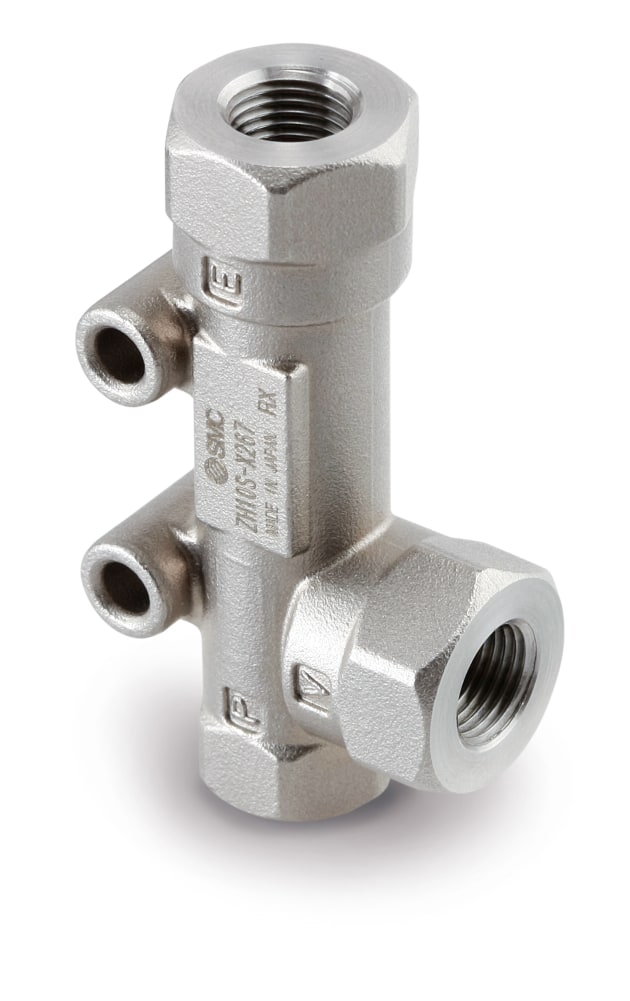 The APPMA member's ZH-X267 is a single-stage ejector with no moving parts, which offers what Guiomar Fernandez, product marketing manager, describes as grease-free and corrosion-resistant materials that ensure a long service life under operating temperatures as high as 260 degrees Celsius.
"The T design allows exhaust to be piped away. This makes it the ideal solution for workpieces with droplets or splashes of water, mixing and blending inert gases, and clean room environments," he said.
Guiomar added that SMC's vacuum ejectors are known for their energy-saving benefits.
"This new unique compact and robust single-stage ejector creates high suction flows of up to 34LPM whilst remaining air efficient. It saves on maintenance and replacement cost as the ZH-X267 Series will allow for some level of particles to pass through the ejector without clogging, minimising maintenance or downtime," he said.