Axelent Australia offers a machine guarding solution with round corners: the Axelent X-Guard Contour. It is part of a range that is easily configurable to adapt to all possible machine guarding needs for any warehouse, factory, or facility.
Axelent sales director Drew Hoxey said the machine guard offers a sleek and functional design.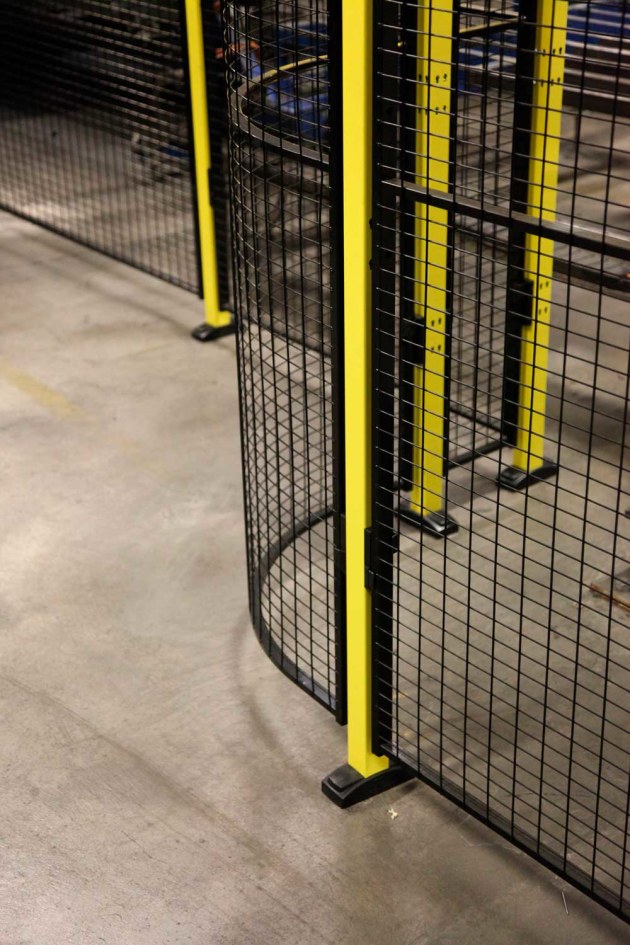 "The X-Guard Contour was the market's first machine guard with 90-degree corner angles that offer round corners on the guarding," Hoxey said.
"This feature ensures that the X-Guard Contour is an ideal solution for confined areas within a production environment or narrow warehouse and has grown to be one of the most popular in the series."
Axelent said the X-Guard range is designed to ensure that the guarding fits easily and quickly around all types of machines and safety areas. The X-Guard range offers flexibility and the guards are available in mesh panel, sheet plate and plastics sections.
The X-Guard features smart door solutions, so the end user does not need to pre-determine whether they need a left or right-hinged door. The sections are available in 13 widths and 4 heights and is quick to assemble.
Hoxey said the solution's X-Key is designed for quick panel release and ensures the user can re-configure the panels as equipment and demand on the facility grows and changes.
"The X-Key allows the customer to change the hinge and lock with a simple operation which means you can easily and quickly change the configuration of the machine guarding as and when the need arises," he said.
Axelent is a global manufacturer of unique modular-designed X-Guard safety guarding and X-Tray cable tray systems and the McCue Pedestrian Barriers, all of which are designed to protect pedestrians, machines, forklifts, racking and your facilities.
Axelent Australia offers a complete safety concept for the Australia and New Zealand markets that is guaranteed to protect your assets. Whether you are looking for modular mesh wall systems, guarding, barriers Axelent Australia can help you. Protection, Pedestrian Barriers and partitioning systems that are designed for any industry that has a warehouse, logistics centre, forklift zone or larger manufacturing facility are what they do.
Axelent is a member of the Australian Packaging and Processing Manufacturers Association (APPMA).